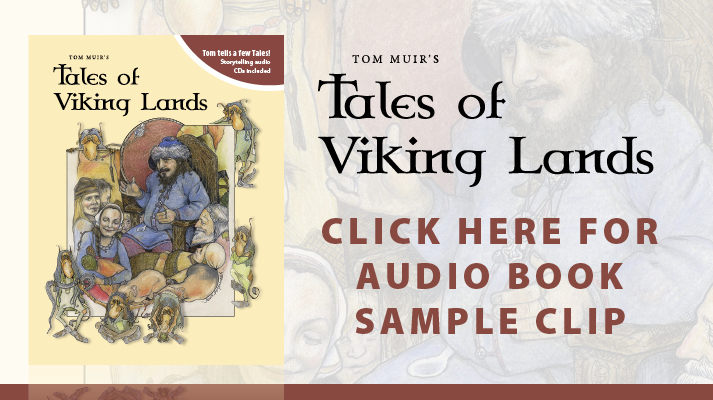 This book contains folk tales from the Vikings' lands, from places like Scotland where they settled among other people, to Iceland where they colonised an empty land, as well as their heartlands of Denmark, Norway and Sweden.
Tom, as an Orcadian, writing the book as a gift for his Swedish family, has included more stories from these two lands. They are probably not Viking Age, but maybe some of them, in an earlier form, would have been known to the Vikings. They celebrate our shared heritage and will find an appreciative audience among modern readers, regardless of where in the world they come from.
Tom Muir is an Orkney man through and through, with a profound love of folk tales, folklore, Norse heritage and history. He has an enviable, international reputation for story-telling and has enthralled audiences, young and old, by reciting tales that entertained Nordic peoples centuries ago.
These myths have been handed down from generation to generation - no doubt embellished on the way - and, in this book, Tom has selected some of his favourites from Viking Lands.
You can read the stories at your leisure, beside a roaring fireside, or tucked up in bed. You can read them to the children. Alternatively, you can load the book CD, shut your eyes, and listen to Tom telling you the tales in his very unique and spell-binding way... whisking you off to the land and legends of Vikings.