Notice: The Orcadian Bookshop is currently closed and there will be a delay in processing and shipping orders made via the website. Orders for The Orcadian Newspaper and The Orcadian Newspaper Subscriptions will still be processed as normal. We appreciate your support during this time ❤️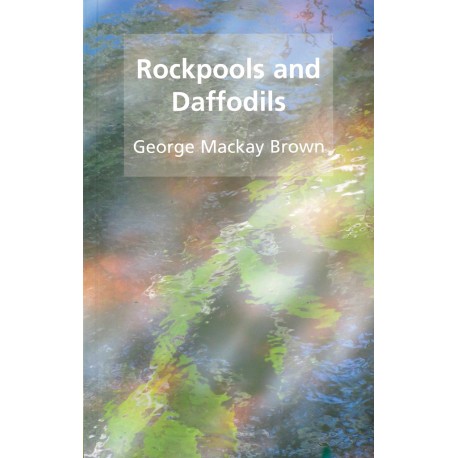 View larger
Rockpools and Daffodils - George Mackay Brown
9781904246435
New product
This product is no longer in stock
Availability date:
28 other products in the same category:
Now available in paperback - the extraordinary biography of George Mackay...

In this remarkable collection of 21 short stories George Mackay Brown is...

George Mackay Brown's autobiography.

The first book to offer a comprehensive study of George Mackay Brown's work.

Northern Lights presents George Mackay Brown's writings on many of the...

The fourth compilation from George Mackay Brown's weekly The Orcadian column...

George Mackay Brown's poems published in one volume for the first time.

George Mackay Brown's posthumously published collection of short stories,...

George Mackay Brown's fourth novel follows the turbulent life of Ranald...

Described as George Mackay Brown's most poetic and innovative novel, Magnus...

George Mackay Brown's 1993 Booker Prize contender, set on the ficticious...

The first collection of short stories that George Mackay Brown had published.

A rip-roaring caper through Fankle the Cat's past lives, as he settles in...

A selection of GMB's earlier articles from his weekly column in The Orcadian

The second of three compilations from The Orcadian column published in book...

A collection of 11 short stories, first published in 1974. Special offer...

GMB's first novel - recreating a week in the life of the island community as...

In this highly acclaimed biography, Ron Ferguson tracks his friend's literary...

Short stories by George Mackay Brown. Special offer whilst stocks still...

Permission was given by GMB's Literary Executor, to the Young Enterprise...

A collection of short stories by George Mackay Brown.
Follow us on Facebook