news
In this week's The Orcadian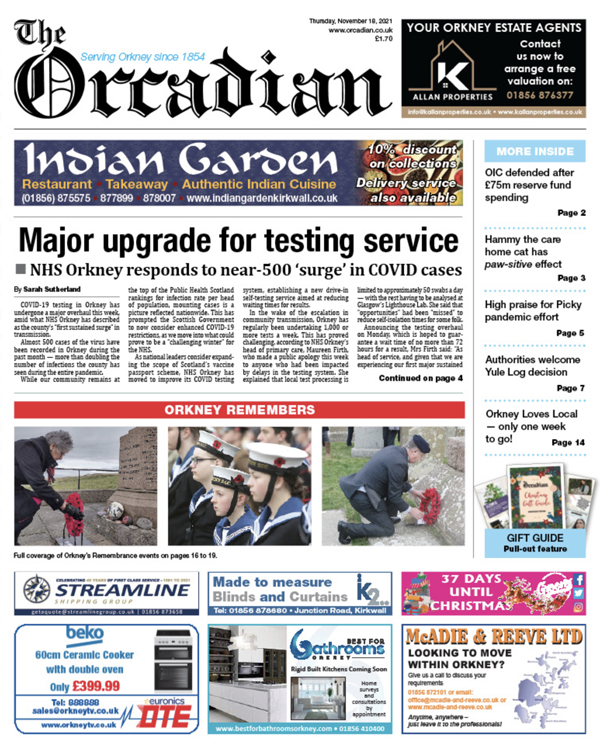 This week's edition of The Orcadian is now in shops and is available online, here.
On the front page, we report on a major upgrade for Orkney's COVID-19 testing service. The overhaul comes after Orkney's first major sustained surge in COVID transmission.
Also inside this week's newspaper:
Councillor defends OIC over reserve fund spending
Hammy the care home cat having paw-sitive effect
Picky pandemic effort praised
'OIC must not project doom and gloom' — council leader urges OIC to spend more
Stromness Yule Log cancelled
World first for Orkney-made aviation fuel
New X-ray unit to be trialled across outer isles
New headteacher for Evie and Firth schools
Only one week to go to get entries in for £1,900 Loves Local cash prize
Orkney falls silent for Remembrance Day — photographs from across the county
Story of Orkney fishing trawler to be re-told in podcast series
Revised slurry changes face scrutiny
BBC Radio Orkney gears up for massive Children In Need fundraiser
For all this and much more, pick up a copy of The Orcadian today.