news
Yule log and Cloggan' exhibition to take place in Stromness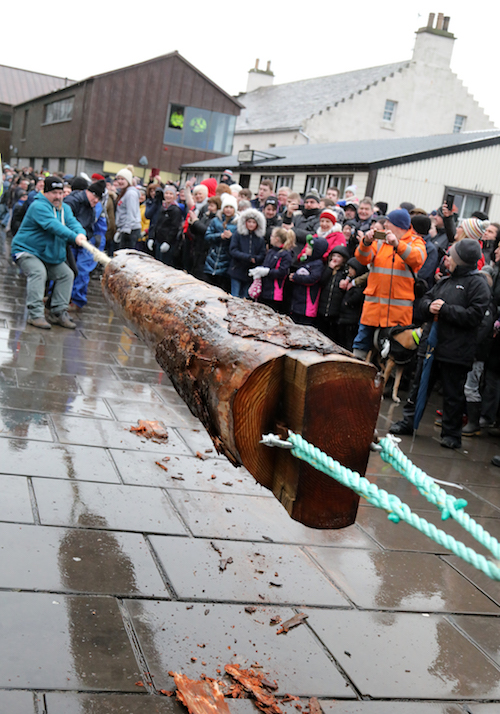 An exhibition on two unique Stromness winter traditions is to be held in the town next week.
The Yule Log and Cloggan' exhibition will be on show in the John Rae room of the Warehouse Buildings, from Thursday, February 15.
The exhibition looks at the history of the Yule Log competition which was revived at Hogmanay as part of the town's Per Mare celebrations. The exhibition will include images and video from the 2017 event, plus historical news articles from when the event was run prior to 1937.
As an added bonus folk will also be able to come along and find out more about another Stromness tradition from the past — cloggan'.
Clogs were worn by the youngsters of the town during snowy weather and are unique to Stromness. This part of the exhibition includes actual clogs, plus some written memories of local people who remember cloggan'.
There is no entrance fee, but those going along will have the opportunity to make a small donation to the work of the Stromness Community Development Trust.
The exhibition will run from 10am to 3pm on Thursday, February 15, and the following day Friday, and from 11am to 3pm on Saturday, February 17.