news
Youth printmaking project launched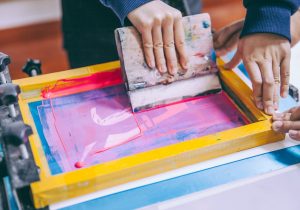 A new opportunity for young folk to get involved in developing their own printmaking project has emerged.
Soulisquoy Printmakers is one of three partners across Scotland taking part in ART Evolution, a new programme supporting young people, freelance artists and visual arts organisations as they emerge from the pandemic.
In Orkney, Soulisquoy Printmakers is particularly keen to involve and collaborate with those young people whose mental health has been affected, as well as those who have felt increased isolation as a result of lockdown and COVID-19.
The group will be hosting drop-in taster sessions for 14 to 25-year-olds on October 16 and 23. Further information about their plans can be found in the Soulisquoy Facebook page or by emailing info@soulisquoy.co.uk
More on this in The Orcadian, available now online and in shops.