news
Young Orcadians urged to join aviation engineering programme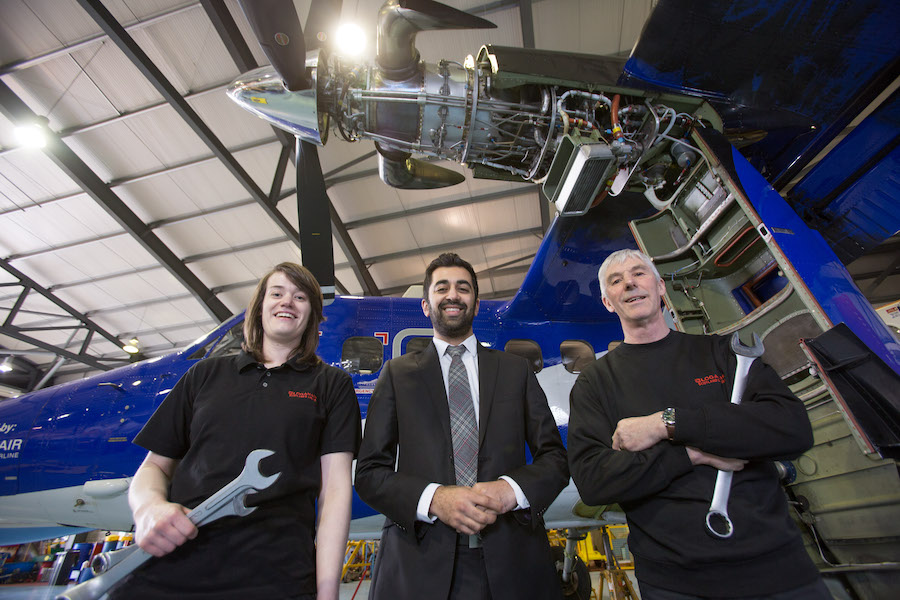 Young folk in Orkney are being encouraged to apply for Scotland's first aviation maintenance apprenticeship programme.
The scheme —  the first of its kind in Scotland — has been established by Loganair and was unveiled last year by Transport Minister, Humza Yousaf. It's aimed at school leavers considering a career in engineering or aviation and Loganair is particularly keen to encourage applicants from the islands — Western Isles, Shetland and Orkney — to apply.
Intended to meet the needs of the Scottish aviation industry, the new apprenticeship scheme will create an MA in aircraft maintenance that will satisfy the licence requirements of the European Aviation Safety Agency (EASA).
It also aims to address a growing issue in the industry of a shortage of qualified engineers. Led by Scotland's Airline Loganair, it is supported by partners from the industry and from education, as well as by Transport Scotland.
Barry Stone, director of engineering at Loganair has been impressed by the level of interest the programme has received so far, which he says is testament to the opportunity which this course presents to young people.
"With the choice of three different geographical bases, a £13000 a year salary and a qualification which is valid across Europe – this is an excellent route to employment for anyone keen to get into aviation maintenance," he said.
"We're pleased to be working in partnership with a number of organisations to deliver the course, which is a first for Scotland. This is even more significant during the Year of the Young Person as this initiative is designed to develop the workforce of tomorrow.
"I'm really looking forward to meeting the successful candidates and would like to hear from prospective engineers from across the Highlands and Islands."
To find out more about the programme, you can visit www.apprenticeships.scot