news
World first for Orkney-made aviation fuel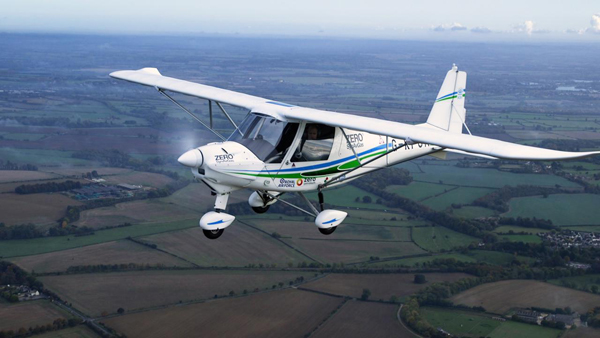 Aviation fuel developed in Orkney has played a starring role in the RAF achieving a Guinness World Record.
The RAF and Zero Petroleum have completed the world's first successful flight using only synthetic fuel, which was developed in Orkney.
In a world-first, an Ikarus C42 microlight aircraft, flown by Group Captain Peter Hackett, completed a short flight powered by synthetic gasoline at Cotswold Airport earlier this month.
Zero Petroleum's synthetic UL91 fuel is manufactured by extracting hydrogen from water and carbon from atmospheric carbon dioxide.
Using energy generated from renewable sources like wind or solar, these are combined to create the synthetic fuel.
Orkney-based firms IGTL and EMEC both contributed to the development of the synthetic fuel for the historic flight, at a temporary installation in Billa Croo, near Stromness.
For more on this story, pick up this week's The Orcadian.