news
Win with The Orcadian!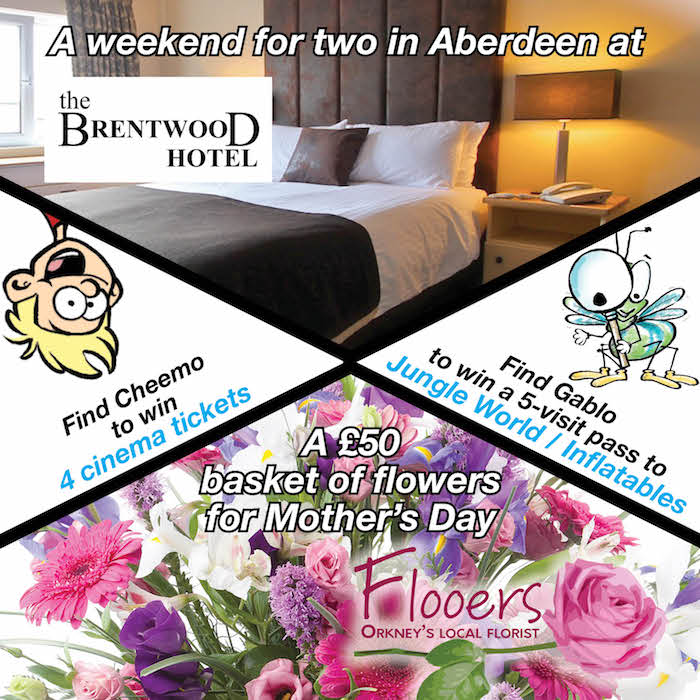 Get your copy of this week's bumper 64-page edition of our newspaper to be in with a chance of winning a two-night stay with breakfast at Aberdeen's popular Brentwood Hotel — all entries must be in by Tuesday!
This week's paper also offers readers of The Peedie Orcadian a chance to win a basket of flowers worth £50 for their mum this Mother's Day, courtesy of Flooers florist.
• You can also go on the hunt for Cheemo in the pages of The Orcadian, to be in with a chance of winning four free cinema tickets, courtesy of The Pickaquoy Centre.
• This month's "FIND GABLO" competition in The Peedie Orcadian offers readers a chance to win a five-visit Jungle World/Inflatables pass from the Picky Centre. Get ready for a bug hunt!
Pick up a copy of the paper, or buy the digital edition, for full details on how to enter our competitions — you have to be in it to win it!