news
Widespread disruption as Storm Arwen brings strong gales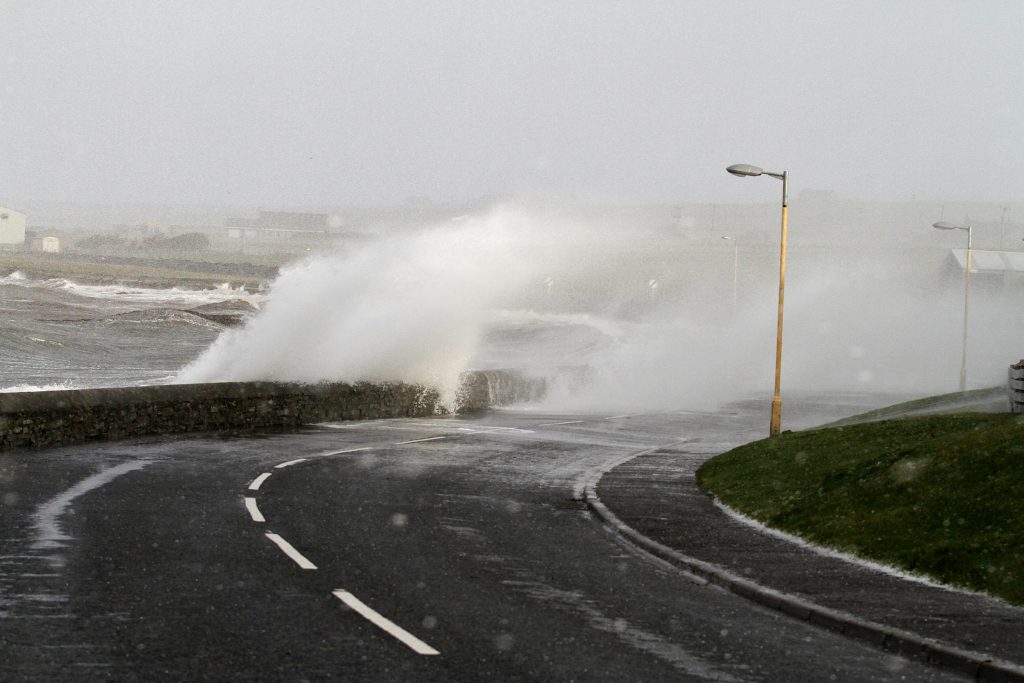 The effects of Storm Arwen are being felt across Orkney today — with more to come on Friday afternoon and overnight into Saturday.
An amber weather warning is in place from 3pm today to 9am on Saturday morning as strong gales and gusts of up to 75mph cause widespread disruption.
Road, ferry and air services have all been severely affected, with folk urged to check with their operator before travelling.
NorthLink Ferries and Pentland Ferries have both cancelled their Pentland Firth crossings, and Saturday sailings are also under review with decisions expected sometime today. Ferry services to Aberdeen have also been disrupted.
Some sailings by Orkney Ferries did take place this morning but all ferries are now tied up for the day.
At Kirkwall Airport, a number of cancellations have already been announced, affecting services to Glasgow, Inverness, Sumburgh, Aberdeen and Edinburgh.
Meanwhile, Orkney Islands Council has suspended all recycling and refuse collections for the day, and all schools are closing at 1pm today.