news
Wideford Hill Race winners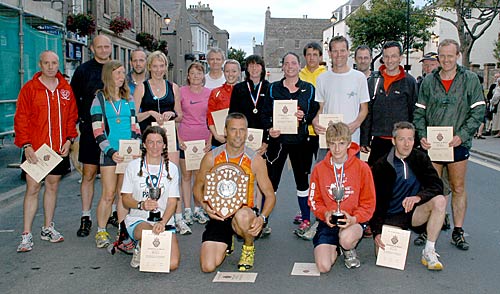 The annual Wideford Hill Race took place, from Kirkwall, last night.
The race began on Kirkwall's Broad Street, at 7pm, on Wednesday and the results were as follows:
Mens – 1 Norman MacLennan; 2 Graham Harcus; 3 David Grant.
Ladies – 1 Ruth Spence; 2 Sheena Muir; 3 Elspeth Fay.
Youth – Paul Kerr.