whit's on
Whit's on this weekend?
There's plenty to see and do in Orkney, this weekend! Let's take a look…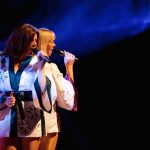 ABBA Party Night
October 5, 2019
History is repeating itself as ABBA Party Night returns to Kirkwall this weekend, for another night packed full of hits made famous by the Swedish superstars.
The band behind the event, The 1974 ABBA Tribute Show, are delighted to be performing in the county again, after a successful show in 2018.
"Last year was the show's first time performing in Orkney at the Picky Centre, and was fantastic; the atmosphere was amazing in the hall," said the band, who will be returning to the Pickaquoy Centre for a show this Saturday, October 5.
"1,200 ABBA fans came along to the show (many in fancy dress); the whole crowd were singing and dancing from the very first song.
"The Orcadians really know how to party — don't miss this fantastic show featuring the unforgettable Agnetha, Frida, Benny and Bjorn."
These not-so-Swedish superstars previously fronted BJÖRN AGAIN for over a decade. They have been delighting audiences around the world for the last 16 years, performing ABBA's wonderful music in their own fun and unique style.
The show is renowned for its musical excellence and authentic voices, along with great performances on stage. They have even met three of the original ABBA members — Agnetha, Benny and Bjorn — and have worked with bands and artists such as The Stereophonics, Sir Tom Jones and Blur.
To find out more, visit
www.pickaquoy.co.uk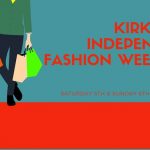 Independent Fashion Weekend
October 5, 2019
This weekend there will be special offers and treats available for shoppers, as Kirkwall hosts its Independent Fashion Weekend.
Keep an eye out for the goodies and deals that our local fashion retailers have to offer, this Saturday and Sunday.
For further details, pick up a copy of this Thursday's The Orcadian.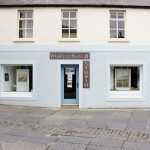 Wrong On Every Level
October 5, 2019
-
1:30 pm
A collection of darkly humorous cartoons and prints by local artist Martin Laird is currently on show at the Northlight Gallery, Stromness, until next Wednesday, October 9.
Entitled Wrong on Every Level, local knowledge of Orcadian history and culture is helpful to appreciate this exhibition, although, according to gallery owner Cary Welling, newcomers have been laughing out loud in the gallery since the show opened last Friday.
Martin, who studied at Gray's School of Art, creates a range of challenging — usually political — cartoons, often twisting subject matter to show its darker side, although some of his works are purely humorous.
Martin has recently been working in a creative partnership with Fiona Grahame, branching into animation. Together they created the short animation film, A Gude Cause Maks a Strong Erm, about the Orcadian Women Suffrage Society, which won the Most Creative/Original category at the 2019 Scottish Short Film Festival in Glasgow this July.
The pair are also currently working on a new project about the sinking of the HMS Pheasant in 1917.
If you want to catch more of either Martin's or Fiona's work, work from this current project will be on show in the Northlight on St Andrew's Fair Saturday, November 30.
A Fayre Day Oot
October 5, 2019
10:30 am
-
1:30 pm
This Saturday, Kirkwall East Church will be holding a "Fayre" Day Oot for all the family.
Soup, hot filled rolls, teas and coffees, homebakes, produce, a bottles stall and raffle will all be available at the King Street Halls, this Saturday from 10.30am until 1.30pm.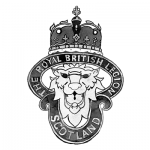 British Legion Quiz
October 4, 2019
7:30 pm
Kirkwall Royal British Legion will be hosting a Quiz Night, this evening, Friday, starting at 7.30pm.
£10 per team of four. First prize will be £2 for every correct answer. Raffle and snacks will also be available.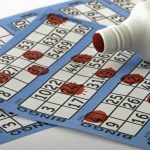 Prize Bingo
October 4, 2019
7:30 pm
Sandwick Lifeboat Guild are hosting a Prize Bingo Night in aid of the RNLI, this evening, Friday.
Eyes down at Sandwick Hall at 7.30pm. Raffle and supper will be available.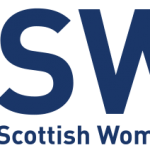 Baking Show
October 5, 2019
12:00 pm
-
4:00 pm
Orkney Federation SWI will be hosting a Baking Show at the Firth Community Centre, this Saturday.
Bakes will be on show 12-4pm.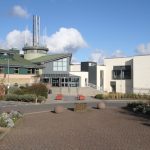 Fun Games Session
October 6, 2019
6:00 pm
-
8:00 pm
Kirkwall East Church will be hosting at Fun Games Session at the Pickaquoy Centre, this Sunday.
The event, which takes place in the main arena, 6-8pm, is completely free. The aim is to give young people from P6 to S5 a chance to have a shot at different sports and team games, such as unihoc, badminton, short tennis, netball, football and much more.