whit's on
Whit's on this weekend?
There's plenty to see and do in Orkney, this weekend — including a celebration of Orphir-born explorer, John Rae. Let's take a look…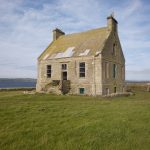 John Rae Weekend
The John Rae Society (JRS) will be hosting a series of events this weekend, to celebrate 250 years since the completion of the Orkney explorer's birthplace, the Hall of Clestrain in Orphir.
There will be plenty of fun for all between Saturday, September 21 and Monday, September 23, with guided tours, a charity auction and a special presentation.
"On Saturday, September 21, we will be showing folk round the Hall of Clestrain and there will be an exhibition of Inuit artefacts in our "visitor centre", which has been kindly provided by Casey Construction," explained JRS president Andrew Appleby.
"On Sunday evening we have a splendid charity auction of artworks, rare Highland Park whisky, Kirkjuvagr gin, The John Rae Pineapple, Hudson bay goods and a multitude of enticing items at The Orkney Distillery, including the elusive Orkney Craft Vinegar! Canapés and complementary refreshments will be served.
"David Reid and Richard Smith of the Arctic Return Expedition will be celebrating with us. They will also have a special item to offer for auction!"
Monday, September 23 will see Fiona Hyslop launching the Scottish Government's Arctic policy in Stromness. On that evening, JRS will be presenting an evening of entertainment at The Orkney Theatre.
"The Maureen Findlay Dancers will be performing their truly delightful John Rae Reel," Andrew continued.
"The winners of the Arctic Return Flag Design will be present too.
"The main attraction will be the public presentation from our intrepid Arctic Explorers of their amazing feat of following the trail of our very own John Rae, when he discovered the North West Passage and the sad fate of the Franklin Expedition.
"There will be a star prize raffle of a special piece of Sheila Fleet Jewellery, a Highland Park Whisky, Harray Potter items, Orkney Craft Vinegar and, of course, the traditional John Rae Pineapple."
For further information about events, including the charity auction, you can visit www.johnraesociety.com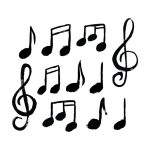 Variety Concert
September 20, 2019
7:30 pm
Harray Community Centre will play host to a Grand Variety Concert, this evening, Friday, in aid of the RNLI.
The concert, which begins at 7.30pm, will also include a raffle and an RNLI sales table.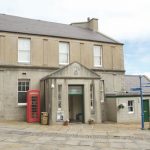 Door Open Days
September 20, 2019
This Saturday and Sunday will see Orkney's biggest ever Doors Open Days event.
Doors Open Days is Scotland's largest free cultural festival, celebrating the built environment and giving free access to around one thousand venues across Scotland throughout the weekends of September, every year.
It provides free access to sites of historic, cultural or community interest, increasing public appreciation and enjoyment of Scotland's built heritage.
The event is co-ordinated by the Scottish Civic Trust, and supported by Historic Environment Scotland.
The seven venues taking part in Orkney all have free entry. For their opening times see the Orkney Doors Open Day or visit the main Doors Open Day website. The local venues are:
• The Stromness Museum
• Fossil and Heritage Museum, Burray
• Deerness Distillery
• Orkney Museum, in Kirkwall
• Radio Orkney, in Kirkwall
• Kirkwall East Church
• The Orkney Wireless Museum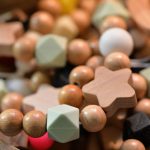 Evie Craft Fayre
September 22, 2019
11:30 am
-
3:30 pm
Evie Community Association will be holding its Annual Craft Fayre, this Sunday.
The Evie School Hall will be open from 11.30am until 3.30pm, full of crafts, treats, hot rolls and sandwiches.
Messy Church
September 22, 2019
3:45 pm
-
5:30 am
Kirkwall East Church will be hosting Messy Church, this Sunday, with a chance to get involved in crafts, music, worship and a meal.
This event will be running at the King Street Hall, Kirkwall, 3.45-5.30pm. All are welcome.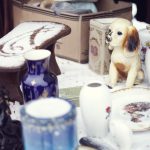 Car Boot Sale
September 22, 2019
12:00 pm
-
1:30 pm
Friend of Happy Valley will be holding a Car Boot Sale, this Sunday, with bric-a-brac available to browse through at the Stenness Hall, 12-1.30pm.