whit's on
Whit's on this weekend?
There's plenty to see and do in Orkney, this weekend! Check out our website to find out more.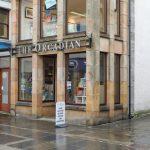 Book Signing
August 23, 2019
3:00 pm
-
4:00 pm
Wanting to get your weekend started early?
Pirate expert, Angus Konstam, will be signing copies of his latest book The Pirate World, at The Orcadian Bookshop this Friday, August 23. To get you in the swashbuckling mood there will be tasters of J. Gow Rum, courtesy of VS Distillers LTD, Lamb Holm.
To get your copy signed, head along between 3-4pm.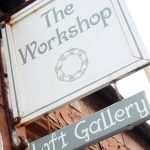 Holm Sweet Holm — New exhibition at the Loft Gallery
August 24, 2019
10:00 am
-
5:00 pm
Holm Sweet Holm, an exhibition of work by Giuliana Criscuolo will be opening this Saturday, August 24, at the Loft Gallery in St Margaret's Hope.
Can't make it this weekend? The exhibition will run until September 21, so you have a month to catch it.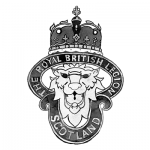 Open Singles Knockout Pools Competition
August 24, 2019
12:00 pm
Fancy a game of pool?
The Kirkwall Branch of the Royal British Legion will be hosting a open singles knockout pools competition this Saturday, August 24.
Kicking off at 12 noon, there is a registration fee of £5.
Anyone taking part however, has the chance to win big — with £200 going to the winner, £100 for the runner-up and £25 for the semis.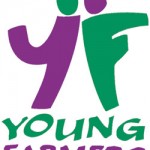 Annual Rally
August 24, 2019
2:00 pm
-
4:00 pm
The Orkney District Association of Young Farmers' Clubs will be hosting their Annual Rally this Saturday, August 24, in the Dounby Show Park.
This will be an afternoon of sports, along with baking, crafts and floral entries.
Folks are invited to pop along between 2-4pm.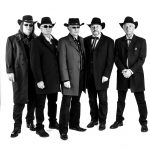 The Unravelling Wilbury's
August 24, 2019
8:00 pm
-
10:00 pm
A top tribute act — celebrating The Travelling Wilburys — will be performing at the Orkney Theatre, Kirkwall, this Saturday, August 24.
The Unravelling Wilburys — made up of Sticky Willy, Thumper, Blind Melon, Walter and Honky Tonk Wilbury — will bring with them a mix of humour and music to their stage performance.
They claim to have grown up in Appalachian shacks, first presenting their songs in Nashville back in 1987. Their show tells the story of how their songs were (allegedly) stolen by Messrs Roy Orbison, George Harrison, Bob Dylan, Tom Petty and Jeff Lynne at Nashville's Tootsies Bar, recalling the hard road they had to tread to get them back.
With "brilliant musicianship and tongue-in-cheek humour," the band play their songs in their familiar country-rock style, while stealing a few choice numbers from those famous five icons!
For further information, see www.unravellingwilburys.co.uk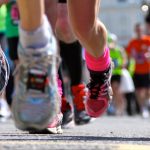 Flotta Fun Day & 10k Race
August 25, 2019
Don't miss out on this Sunday's Flotta Fun Day and 10k Race!
With fancy dress, plenty of games, a bouncy castle, and delicious home-bakes — amongst other treats — it's well worth a visit.
For times of boats to and from Flotta, check out: www.orkneyferries.co.uk
Transport will provided to and from the pier, and registration for the 10k race is on arrival.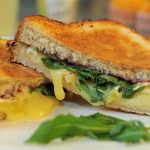 Picnic in Finstown
August 25, 2019
1:00 pm
-
3:30 pm
The Kirkwall Council of Churches are inviting folks to come and join them in having a picnic at the Finstown Community Garden this Sunday, August 25.
From 1.00pm to 3.30pm you can sit and enjoy the last days of summer on your own or with the family.
There will be face painting and a bouncy castle, with hot drinks and juice provided. Just remember to bring your own food! Everyone is welcome.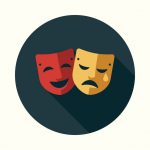 A Night of Plays
August 25, 2019
7:00 pm
Young directors Liam Tait and Rajmund Olah will be hosting a night of plays at the Orkney Theatre this Sunday, August 25.
The evening event will see three short productions performed — Hold For Three, Who was that Lady I saw you with last night? and Chatroom — with musical interludes throughout.
Doors for the event will open at 6.30pm for a 7pm start. Tickets for this event are currently on sale at The Reel.