whit's on
Whit's on this weekend?
There's plenty to see and do in Orkney, this weekend! Check out our website to find out more.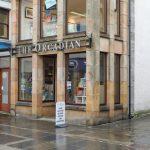 Book Signing
August 16, 2019
3:00 pm
-
4:00 pm
Wanting to get your weekend started early?
Rowan Coleman will be signing copies of her latest book The Girl at the Window, at The Orcadian Bookshop this Friday, August 16.
To get your copy signed, head along between 3-4pm.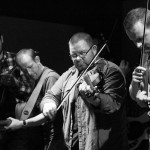 Roar presents Loud 'n' Live 6
August 16, 2019
7:30 pm
ROAR will be presenting their sixth Loud 'n' Live event this Friday, August 16, at Kirkwall's Sound Archive.
This year's charitable event will see a host of music from homegrown acts, as well as an auction with Graham Low. It has all been organised by a group of young volunteers, with all funds raised going towards Orkney Rape and Sexual Assault Service (ORSAS).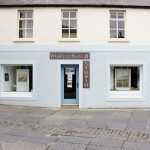 Real Magic — New Exhibition at the Northlight Gallery
August 17, 2019
1:00 pm
-
4:00 pm
Real Magic, an exhibition of photography by Ingrid Budge, Anna Charlotta Gardiner, and Cary Welling will be opening this Saturday, August 17, at the Northlight Gallery in Stromness.
Can't make it this weekend? The exhibition will run until Tuesday, August 27, so there's just over a week to catch it.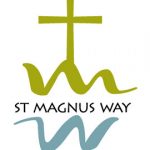 St Magnus Way day trip
August 17, 2019
All day
-
4:00 pm
On Saturday, August 17, the St Magnus Way Group is inviting anyone interested to join them for the latest of their free guided walks, and this time they will be in Egilsay.
Before the walk, there will be a short ceremony to commission the interpretation boards designed by Iain Ashman, at Tingwall and Egilsay piers, as well as the waymarker stone, sculpted by Frances Pelly. The walk is about three-and-a half miles long, and the theme for this section of the St MagnusWay is Peace. Tea and coffee will be available in the Egilsay Community Centre.
The day starts with the ceremony at Tingwall Pier at 8.15am, after which the group will take the 8.40am ferry to Egilsay. Walkers are advised to bring strong footwear and their own food and water. Atendees will also be responsible for their own ferry fares. The ferry leaves Egilsay at 1.35pm.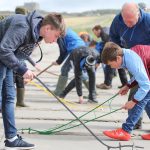 South Ronaldsay Boys' Ploughing Match
August 17, 2019
All day
-
4:00 pm
The annual South Ronaldsay Boys' Ploughing Match will take place this Saturday, August 17.
The traditional Festival of the Horse parade is due to start at 2.30pm at the 'Hope Community School, with live music from the Braelanders.
This will be folllowed by the ploughing match itself, beginning at 4pm at the Sands o' Wright, with competitors and spectators returning to the school afterwards for the prizegiving at 7pm.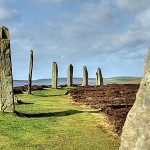 Orkney Viking Week
August 17, 2019
All day
-
4:00 pm
Interested in delving into Orkney's viking roots? You're in luck, as Orkney Viking Week will be kicking of this Saturday, August 17.
There will be plenty to do throughout the coming week, but this weekend you can look forward to some Falconry and a Shapinsay Viking exhibition, amongst other things.
To find out more about what's going on this Orkney Viking Week, check out their website: www.brodgar.co.uk/vikingweek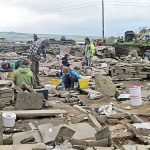 Ness of Brodgar Open Day
August 18, 2019
11:00 am
-
4:00 pm
Fancy a day out? There will be an open day at the Ness of Brodgar archaeological dig, this Sunday, August 18.
Expect Neolithic fun for all the family, with tours, demonstrations and plenty of activities on site. There will also be refreshments and loads more to do at the Ness Cafe in the Stennes Hall.
The site will be open to the public from 11am until 4pm.