whit's on
Whit's on this weekend?
There's plenty to see and do in Orkney, this weekend! Check out our website to find out more…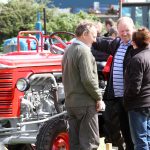 Vintage Rally
July 14, 2019
2:00 pm
-
5:00 pm
Cars, tractors and engines will be on display at the Vintage Club Rally, this Sunday. Held at the Deerness Community Centre from 2pm until 5pm, there will also be live traditional music and a car run.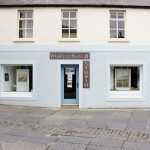 Catherine Grivas
July 14, 2019
A series of photographs by Catherine Grivas, documenting the deterioration of the wartime buildings at Lyness in Hoy, will be on show at the Northlight Gallery, Stromness, this weekend.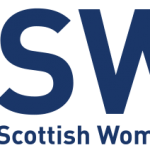 SWI Handcraft Show
July 14, 2019
The Orkney Federation of the SWI is pleased to be hosting its annual Handcrafts Show in a brand new venue this weekend.
All are welcome to attend the show, which will see entries of sewing, knitting, handcraft, photography, flower arranging, poetry, and script lettering. Members of institutes from across the Orkney parishes have all been hard at work preparing their competition entries, ready to be judged by a panel from Westray SWI.
Though historically the show has been held during Stromness Shopping Week, the 2019 event will be taking place instead at the Firth Community Centre. The doors will open to the public from 10am until 6pm, this Saturday and Sunday, with cream teas available from 10am until 5pm on Saturday and 12pm until 5pm on Sunday.
Handing out prizes at this year's show will be Scottish SWI chairwoman Linda Retson, who will be making a special trip to the county for the event. Orkney Federation chairwoman Ann Linklater is excited to see this year's show presented, and she hopes that it might stoke enthusiasm for those considering joining their local branch of the institute.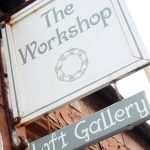 The Sea on my Doorstep
July 14, 2019
The Sea on my Doorstep is a mixture of paintings and upcycled pieces — made from driftwood and old books.
"I've recently started sea swimming," Sheena explained.
"So many feature that, plus cake and tea — another passion! Also, I've recently taken up rowing with the Orkney Rowing Club and love it with a passion, so there's lots of rowing-inspired pieces — and also sea kayaking, another thing I've recently done. I just love being on and in the water."
The exhibition will be on show until August 20.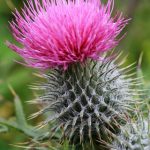 Orkney Garden Festival
July 14, 2019
As Orkney Garden Festival 2019 continues, this weekend presents a host of horticultural treats.
Saturday will see Island Gardens author Jackie Bennett host two events. At Midhouse, Corrigal, she will be showing visitors around this wonderful garden from 11am until 4pm. This will be followed by a talk at 7pm at the St Magnus Centre, Kirkwall, where she will give an illustrated talk about her work.
The fun continues on Sunday with a Garden Trail round the West Mainland, taking in gardens in Finstown, Orphir, Birsay and Harray. All seven gardens will be open from 11am until 4pm. For those looking for a bit more adventure still, Quoyostrey Garden in Rousay will also be open to the public at that time, complete with a tea, coffee and plant stall.
For further information, you can search "Orkney Garden Festival 2019" on Facebook, or email Caroline Kritchlow on c.kritchlow258@btinternet.com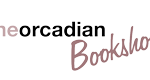 Andy from Orkney
July 13, 2019
1:00 pm
-
2:00 pm
Nan Meriweather will be signing copies of her third book in the Andy from Orkney series, The Sea Eagle Returns, this Saturday.
You can catch her at The Orcadian Bookshop from 1pm until 2pm.