whit's on
Whit's on this weekend?
There's plenty to see and do in Orkney, this weekend! Check out our website to find out more…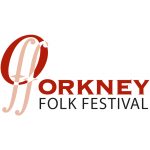 Orkney Folk Festival
The 37th Orkney 
Folk
Festival kicked off in triumphant style yesterday, Thursday, with artists from across the globe already settling into the county, amidst the sixth consecutive year of record breaking ticket sales.
Over 6,600 individual concert tickets have sold in advance of the festival opening, with 24 of the festival's 36 ticketed events sold out in advance. This is both the highest volume of advance sales ever achieved in the voluntary-run festival's 37-year tenure, as well as the greatest number of pre-festival sellouts.
The annual four-day festival will see performances from
groundbreaking Scottish three-piece, Lau; a newly formed trio of celebrated Irish musicians John Doyle, Dermot Byrne and Éamonn Coyne; and internationally renowned Hebridean vocalists, Julie Fowlis and Kathleen MacInnes.
Emerging artists are also prominent in this year's festival programme, with appearances from BBC Radio Scotland's Young Musician of the Year 2019, Benedict Morris; new Scottish six-piece Heisk; and Helensburgh fiddler Ryan Young, whose accompanist, Jenn Butterworth, will work a double-shift across the next four nights, also playing with the high-spirited Glasgow group Kinnaris Quintet. 
In total, 52 acts will meet in Stromness — with the 19 visiting acts welcomed and outnumbered by Orkney's thriving local
folk
scene, which itself features internationally renowned artists such as Saltfishforty, The Chair, The Wrigley Sisters and Gnoss, alongside local favourites including Hullion, the Kirkwall City Pipe Band — currently celebrating its centenary year — and many more.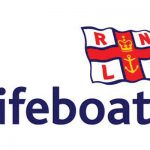 RNLI Fun Day
Kirkwall Lifeboat Station has been hosting a May Day Fundraiser, this week, with proceeds going towards the RNLI.
Each day, there will be a shop on the West Pier, open from 11am until 3pm — with tea, coffee and homebakes all on offer, as well as raffles and lifeboat souvenirs.
Saturday will see festivities come to a climax with a chance for folk to meet the crew and have a tour of Kirkwall Lifeboat. The Coastguard and Fire Service will also be in attendance.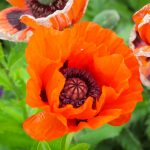 Plant Sale
May 24, 2019
10:00 am
-
7:00 pm
St Colms and Orkney Blide Trust are teaming up for a plant sale, this Friday.
There will be a huge range of veg and bedding plants available from St Colms Day Centre between 10am and 7pm. The cafe will also be open for soup, hot rolls and fancies.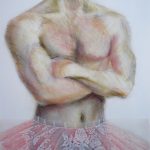 Artist Patty Boonstra is showing her latest work this month, at the Exhibition Room at The Old Library, Kirkwall.Patty was born in Amsterdam and gained her BA (Hons) Degree in Fine Arts/Printmaking at St Joost, Academy of Visual Arts in Breda, Netherlands, in 1980. She moved to Orkney in 1988 to bring up her family and has lived and worked here ever since.

Patty believes that recent events in art have confirmed that the notion of nudity in art is still a "taboo subject", requiring censoring.

"In early 2017, the Manchester Art Gallery temporarily removed Hylas and the Nymphs by pre-Raphaelite painter J. W. Waterhouse from its walls," she explained.

"Later in 2017, and nearly a hundred years after his death, the posters announcing the exhibition of Viennese modernist painter Egon Schiele had to be partly covered up by banners, both in Germany and in the London Tube."

The (semi) covering of Patty's own life drawings — using techniques such as linocuts, collage, mono print, pen drawing and digital print — is the subject of this upcoming exhibition, Taboo. All the artworks are, in fact, "hybrids" of life drawings made in 1979 and the coverings, created in 2018/19. Produced forty years apart, they have now emerged as twelve new pieces of work.

Taboo will be on show during the Exhibition Room's opening hours until June 1.