whit's on
Whit's on this weekend?
There's plenty to see and do in Orkney, this weekend. Check out our website to find out more…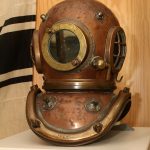 Scapa 100 Exhibtion
This year will bring us a series of events commemorating 100 years since the scuttling of the German Fleet, with plays, art projects and conferences all set to take shape in the coming months. 
As part of these events, Stromness Museum has launched two special summer exhibitions, based on the wrecks that were left in Scapa Flow when Rear Admiral Ludwig von Reuter made the decision to scuttle the fleet of 74 ships; 52 were sunk that day by their crews. The German High Seas Fleet had been ordered to be brought to Scapa under his command following the signing of the Armistice on November 11, 1918 but, as peace talks continued, von Reuter feared that the ships would fall into "enemy" hands and on June 21, he made the call for them all to be deliberately sunk.
Since then, the ships left beneath the Flow have gone from being seen as salvage material, to treasure chests, to protected sights of historical interest. This is the story which is told by Scapa 100 — Salvaging Our Heritage: The Wrecks of Scapa Flow. In addition to relics already kept by the museum, the team at the museum have gathered pieces from other collections, with the families of divers Arthur Nundy and Dougall Campbell also lending pieces to help mark this centenary. Alongside these are historical accounts of the scuttling, including those by the 200 Stromness school children who witnessed the events from aboard a supply ship — Flying Kestrel.
The second half of these exhibitions explores Scapa Flow as it can be seen in the present day, focusing on the aquatic life thriving among the wrecks. Living Wrecks: The Marine Life of Scapa Flow includes a stunning display of photography from Penny Martin of the Orkney Field Club and Joanne Porter, a marine scientist at Heriot-Watt University's Stromness campus. Also on show are exhibits from the Robert Rendall collection, which has been held in the museum archive for many years, including a shell of a large fan mussel — a rare species which can still be found in the Flow. Finally, part of this display shows the impact of microplastics on Scapa Flow, including samples taken from our waters.
Together, these two exhibitions present a celebration of Scapa Flow — its past, present and potential future.
Both exhibitions are now open to the public and are on show until November 2.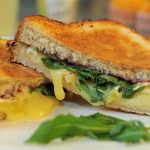 Eating Out
If you're looking for a bite to eat while you're out and about this weekend, or just somewhere nice to have a coffee and a catch up, there are plenty of eateries to choose from across the county.
Re-opening for the summer season, this week, is the Eviedale Bistro and Bakehouse. Serving a grand selection, including, wood-fired sourdough pizza and artisan coffee, the bistro is a great choice for a bit if you're out for a West Mainland ramble.
And don't forget, for a special deal on your weekend meal, head to Lucano in Kirkwall. Kid's eats free — just cut out the coupon from this Thursday's The Orcadian.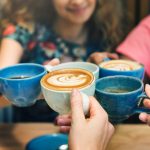 Coffee Morning
April 13, 2019
10:30 am
If you fancy a bargain, this weekend, you can head along to the the Peedie Kirk URC in Kirkwall for a Spring Coffee Morning.
Taking place this Saturday, April 13, there will be sales tables, a raffle, a bottle stall and bakes for you to enjoy from 10.30am.