whit's on
Whit's on this weekend?
There's plenty to see and do in Orkney, this weekend! Check out our website find out more…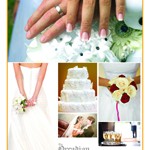 Mock Weddings
February 9, 2019
They say good things come at once and great minds think alike… Well, it seems like there's been a bit of that happening on both sides of the Mainland, with two mock weddings set to take place this Saturday night.
At the Tankerness hall from 7pm, Frances Bush and Richard Fitzwell are set to tie the knot with East Mainland Young Farmers, while a Giddy Limit-themed mock ceremony and reception will be taking place at Stromness Academy from 6pm.
To find out more, you can visit the East Mainland Young Farmers and the Giddy Limit Mock Wedding Facebook pages online.
Swallows and Amazons
February 9, 2019
Visitors to the recently refurbished Community Hall in Deerness — with its grand new stage and sparkling acoustic — will be surprised when they enter the building this weeekend, to find it transformed into Coniston Water in the Lake District, complete with mountains, islands, and a mysterious houseboat.
This is the setting for Deerness Drama Group's latest production, directed by Gill Smee and Chris Giles. Following on from its four other adaptations of children's classics, as well as pantomimes and avant-garde entries to the SCDA festival, the group has decided to stage a musical version of Arthur Ransome's well-known book Swallows and Amazons.
The story is great fun, all the more so since the production uses a number of clever devices to turn everyday household objects into boats, rocks, weapons and everything else needed to tell the story. The cast, made up of actors ranging in age from 11 to 70 plus, have enjoyed creating their characters and learning the very catchy songs with this year's musical director Glenys Hughes.
So if you want to see how a hall can be turned into a lake without flooding it, Deerness Dram Group encourage you to come along this Friday or Saturday night and join in the fun! Tickets go on sale at the Deerness Stores.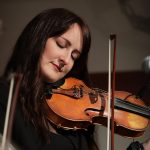 Kristan Harvey & Jennifer Austin
February 9, 2019
A set of concerts, presented by Orkney Arts Society, will take place on this Friday and Saturday.
Fiddle player Kristan Harvey and pianist Jennifer Austin will be performing on the Friday night at the King Street Halls, Kirkwall, from 7.30pm.
Together, the two Orkney musicians make up one half of Fara, while both are involved in various other musical outfits. Birsay lass Kristan grew up within the true Orcadian musical tradition, before being crowned BBC Radio Scotland Young Traditional Musician of the Year in 2011.
She has been a regular on the Scottish folk scene since then. Now living in Glasgow, she currently performs in several line-ups including Blazin' Fiddles and Fara, and with Scots singer Robyn Stapleton.
Jennifer, who grew up in Kirkwall, also performs with singer-songwriter Rachel Sermani.
A talented composer, she has also written pieces for Celtic Connections, Mr MacFall's Chamber Quintet and for the art collective, Projector Club. She also tutors with an inclusive music company called Paragon. Both lasses recently appeared alongside a host of fellow Orkney musicians at Celtic Connections.
On Saturday night, Kristan and Jennifer will be joined for a second concert with local young musicians. Entry for this event is by donation, with free attendance for children.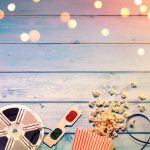 At the pictures...
February 9, 2019
If you fancy catching a flick, this weekend, there's plenty on at the Phoenix Cinema, Kirkwall.
The story of classic comic geniuses Laurel and Hardy will be showcased in Stan & Ollie (PG), throughout the weekend.
Meanwhile, the epic tale of a dog separated from her owner — A Dog's Way Home (PG) — will also be screening.
For the little ones, it's bound to be supercalifragilisticexpialidocious as Mary Poppins Returns (U)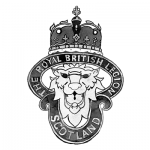 Ceilidh Band
February 9, 2019
If you fancy a wee tune, this weekend, Kirkwall Royal British Legion will be hosting the Kirkjuvagr Ceilidh Band, this Saturday night. There will also be darts, starting from 8pm.