whit's on
Whit's on this weekend?
There's plenty to see and do in Orkney, this weekend. Check out our website to find out more!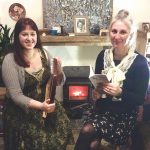 Children's Storytelling
February 2, 2019
11:00 am
Fancy a fairytale or two to spark your child's imagination? Come along and listen to the stories of The Snoring Princess and Teapot Teasel by author Alicen Geddes and illustrator Morgan Geddes-Ward.
Join them in the new junior room of the Orkney Library and Archive, Kirkwall, at 11am on Saturday.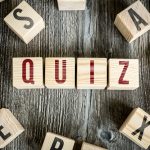 Quiz
February 2, 2019
7:00 pm
Fancy testing your general knowledge this weekend? Friends of Happy Valley are hosting a quiz at the Stenness Hall this Saturday at 7pm.
Entry fee is £3 per person, including supper, and teams of up to six can be entered.
To book message Friends of Happy Valley on Facebook or call: 761 691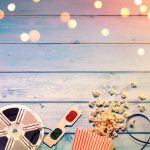 At the pictures...
February 1, 2019
If you fancy catching a flick, this weekend, there's a selection of films on show at The Phoenix Cinema, Kirkwall.
For little ones and grown ups alike — Mary Poppins Returns (U) will be in the cinema on Saturday and Sunday.
Ralph Breaks The Internet: Wreck It Ralph 2 is bound to keep kids entertained this Saturday and Sunday.
Meanwhile, period drama with a twist, The Favourite (15), will be screening throughout the weekend.
For further info, you can visit: pickaquoy.co.uk