whit's on
Whit's on this weekend?
There's plenty to see and do in Orkney this weekend. Check out our website to find out more!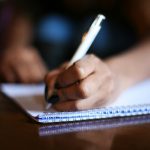 Free-range Writing Workshop
January 5, 2019
2:00 pm
-
4:00 pm
Budding novelist are in for a treat this Saturday as prolific writer Jenny Alexander is set to host a workshop on free-range writing. 
The event, which will take place in the Carnegie Room at the Orkney Library and Archive, 2pm to 4pm, is aimed at getting the new year off to a creative start for budding writers.  
"This workshop is suitable for everyone, from published authors to absolute beginners. All you need is a pen, a notepad and a sense of adventure," says Jenny.
To find out more, you can visit www.jennyalexander.co.uk/writing-workshops/.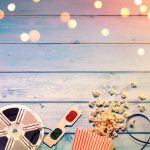 At the pictures
January 5, 2019
If you fancy catching a flick this weekend, there's lots on show at the Phoenix Cinema, Kirkwall.
A classic children's story has been reimagined in Mary Poppins Returns (U), which is playing tonight, Friday, and over the weekend.
Animated sequel, Ralph Breaks The Internet: Wreck It Ralph 2 (PG), is sure to be fun for all the family and is screening throughout the weekend.
Sit tight for a musical extravaganza, André Rieu: 2019 New Year's Concert from Sydney (U), which is on this Saturday and Sunday.
To find out more, you can visit www.pickaquoy.co.uk