whit's on
Whit's on this weekend?
There's plenty to see and do in Orkney, this weekend! Check out our website for some of the highlights…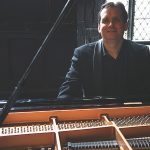 OAS Piano Festival
Celebrating 40 years since their first Piano Festival, Orkney Arts Society will be delivering two concerts from pianist Murray McLachlin.
His two contrasting recitals will be on Saturday at 2.30pm in the Stromness Town Hall and Sunday at 7.30pm in St Magnus Cathedral.
Murray will also be leading workshops at the Stromness Town Hall, to hear the work of the young musicians involved, you can head along at 2.30pm on Sunday.
Fernvalley Wildlife Centre
The October holidays are approaching, and the Fernvalley Wildlife Centre in Rendall will soon be getting a Hallowe'en makeover.
The centre will also be hosting a series of ghostly activities between October 13 and October 29, including their infamous If You Dare . . . challenge. This involves eight mystery boxes containing all sorts of surprising contents. Are you brave enough to stick your hands inside?
On Sunday, October 21, the centre will be holding a special Hallowe'en Fun Day, with facepainting, a pumpkin carving competition, a snake phobia talk and much more.
As usual, there will be a wonderful array of animals — some more spooky than others — as well as the FernvalleyTearoom, where you can grab a bite (or a fright).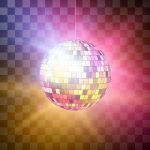 ABBA Party Night
October 13, 2018
7:00 pm
Mama Mia! There's something special going on down at the Pickaquoy Centre, this Saturday night, and all the Dancing Queens (and kings) are going.
This fantastic tribute show, dedicated to everybody's favourite Swedish pop sensation — ABBA — will be a brilliant chance for you to dig out your best disco gear and be a Super Trouper like the good old days.
Open to all ages and featuring all your favourite ABBA numbers, this event should be well worth your Money Money Money!
Doors open at 7pm for an 8pm start. Tickets available from Pickaquoy Centre, priced £22.50.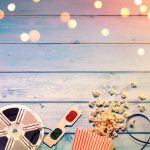 At the pictures...
October 13, 2018
If you fancy catching a flick, this weekend, there's plenty on show at The Phoenix Cinema, Kirkwall.
There'll be puppetry and perpetrators aplenty in dark comedy The Happytime Murders (15), screening throughout the weekend.
Cliff Richard fans rejoice! You can catch his 60th anniversary tour, on screen this Friday night at 8pm and Sunday afternoon at 3pm — (12A).
For the little ones, Luis and the Aliens (U) will be on both Saturday and Sunday.