whit's on
Whit's on this weekend?
There's plenty to see and do in Orkney, this weekend! Check out our website for some of the highlights…
Five Barrier Fun Run
September 23, 2018
3:00 pm
This Sunday, September 23, folk will be raising money for Amnesty International Orkney for the Five Barrier Fun-Run/Walk.
Having first started in 1998, this event — which involves a journey between The Commodore and The Sands Hotel — ran annually for over 10 years, raising vital funds for the charity. Last year, after a seven-year absence, the event was revived to great success!
This Sunday, runners and walkers of all ages will take on the five barrier challenge. With a small entry fee, or the option of raising sponsorship, this looks set to be a fun way to raise money for Amnesty International.
This event is also aimed at raising awareness of what Amnesty International do, and at each barrier there will be signs and posters highlighting one of the many campaigns the charity has undertaken.
You might be thinking to yourself — "but there are only four barriers?" Organisers have explained that the run/walk loops back on itself at the final leg, re-crossing the fourth barrier to reach their final destination at the Sands Hotel.
Further information on the Five Barrier Fun-Run/Walk is available on the Amnesty International Orkney Facebook page.
Let's Dance
September 22, 2018
7:00 pm
-
11:00 pm
Orkney Jive Dancers are to host a special fundraising event, Let's Dance, in aid of Dementia Friendly Orkney, this Saturday.
With live music from the Polkadots, the evening is open to anyone who wants to come along from 8-11pm. There will also be a free jive class available, 7-8pm, to get you started.
To find out more about Let's Dance, you can contact Steve on 07840090038 or by emailing shix@hotmail.co.uk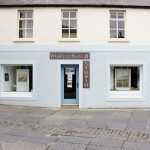 Edge @ Northlight
September 22, 2018
A series of new work from the Soulisquoy Printmakers will be going on display at the Northlight Gallery, Stromness, this weekend. The exhibition, Edge, opens this Saturday, September 21 and will be on show until Wednesday, October 3.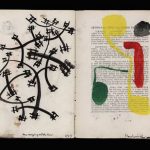 Autumn Exhibitions
September 22, 2018
The Pier Arts Centre will be launching two autumn exhibitions this Saturday — Voice and Vision: The Poetry and Art of W.S. Graham and Barbara Rae: The Northwest Passage.
This year marks the centenary of the birth of Scottish poet William Sydney Graham (d.1986.) A key figure for British post-war art, Graham produced visual and mixed-media artworks as well as poems.
Voice and Vision includes illuminated manuscripts, decorative letters, watercolours and oil paintings, many of which have never been exhibited before, displayed alongside work from some of the artists close to him, including Wilhelmina Barns-Graham, Barbara Hepworth and Ben Nicholson, as well as works by Alan Lowndes and Sven Berlin.
This exhibition is curated by David Nowell Smith of the University of East Anglia, in association with the Pier ArtsCentre.
Barbara Rae: The Northwest Passage is an exhibition by internationally-renowned artist Barbara Rae CBE RA RSA. In 2013, she began a series of journeys into the Arctic, following in the footsteps of the Orcadian explorer Dr John Rae.
The resulting extraordinary body of new paintings, monotypes and intaglio prints presents Barbara Rae's deep-rooted fascination with the topography and history of place.
The exhibition is a collaborative partnership between the Royal Scottish Academy and the Royal Academy in London, along with the Pier Arts Centre. This project, with Art Fund support, forms part of RA250, celebrating 250 years of the Royal Academy of Arts.
Both exhibitions will run until Saturday, November 10.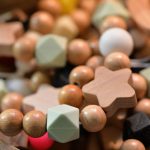 Evie Craft Fayre
September 23, 2018
11:30 am
-
3:30 pm
Evie Community Association will be hosting its annual craft and gift fayre, this Sunday, with homemade goods ready for you to peruse at the Evie Hall, 11.30am until 3.30pm.
Playpark Launch
September 22, 2018
11:30 am
Stromness Toddler Group will be hosting the official opening and naming of the new train at the Postman Pat Playpark, this Saturday at 11.30am. There will be teas and coffees in the community centre as well as homebakes. Donations of baking are gratefully accepted.
RNLI Variety Concert
September 21, 2018
7:30 pm
There will be a grand variety concert tonight, Friday, in aid of the RNLI.
Fun and entertainment will begin at the Harray Hall from 7.30pm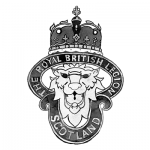 Johnny Bremner
September 22, 2018
If you fancy an evening out, this Saturday, there will be plenty of entertainment at Kirkwall Royal British Legion, with music from Johnny Bremner.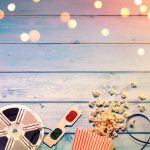 At the pictures...
September 22, 2018
If you fancy catching a flick, this weekend, there's plenty to see at the Phoenix Cinema.
For Winnie the Pooh fans, Christopher Robin (PG) will be showing all weekend.
For the little action fans, Teen Titans Go! To The Movies will also be screening, with an autism friendly session available at 1pm on Sunday.