whit's on
Whit's on this weekend?
There's plenty to see and do in Orkney, this weekend! Check out our website for some of the highlights…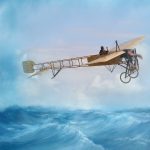 Orkney Aviation Festival
This year's Orkney Aviation Festival took flight yesterday, Thursday.
The festival, which runs until Sunday opened with The Loganair Lecture, given this year by John Firth. His talk, In the Shadow of Great Men, gives an insight into flying small planes in the north of Scotland following on from the time of Ted Fresson.
Toninight, Friday, there will be a fancy dress fun film night at the Phoenix Cinema, with a special showing of Those Magnificent Men in Their Flying Machines. Fancy dress is not compulsory — but there are prizes.
On Saturday, at 7.30pm, there will be another two talks. Firstly Poles Apart, in the King Street Halls, where Loganair pilot Andy Alsop will give an illustrated talk and personal account of the challenges faced by pilots flying ski -equipped aircraft in Greenland and Antarctica. This will be followed by a short illustrated talk, You Ought to Take a Norwegian With You, about early 20th century Norwegian aviator and explorer Tryggve Gran, who made one of the earliest flights from Scotland to Norway.
On Sunday, at 7.30pm in the King Street Halls, Robert Foden will explain about the Berlin Airl, Vittles and Plainfare — the Berlin Airlift, and he promises a few surprises!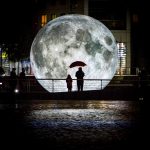 skyranMOON
After months of excitement and anticipation, the moon has finally landed in Stromness — and this weekend will be your last chance to catch a glimpse!
Alongside a packed programme of events running each day for skyranMOON, including music, lectures and storytelling, it's well worth a trip just to see the model itself. Measuring seven metres in diameter and floating gracefully above the hall at Stromness Academy Theatre, it's hard to believe that just a few short days ago it was a deflated canvas bag.
The sheer detail of the moon, replicating NASA images, is enough to create wonder in adults and mesmerise the little ones.
The moon is open every day until Sunday, September 16.
To find out more about the events, you can visit www.skyranmoon.com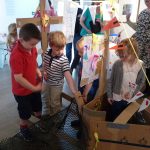 Magic!
A new display of artwork by some of Orkney's nursery children has recently opened at the Pier Arts Centre.
Magic! is on display until, Saturday, September 22, and is the result of a project focusing on the importance of "loose parts" play, and real world learning for children and young people.
This approach to learning is being developed by early years practitioners in the county, and is based around the idea of providing ways for the very young to experiment and find things out for themselves. Through a discovery-based process, they begin to explore and engage with a wide range of ideas and more complex concepts in a creative and fun way.
Earlier this year, children from Stromness, North Walls, Rousay and Firth nurseries took part in a series of workshops based at school and at the Pier Arts Centre. The resulting artworks have emerged from the three to five-year-olds collecting, sorting and arranging "loose parts" — a whole variety of materials and objects. Through this process, they developed a particular area of discovery or fascination.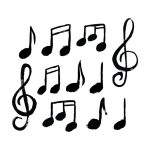 Chamber Music Day
September 15, 2018
7:00 pm
Orkney Arts Society (OAS) has just started its new winter programme of events, with hopes of stoking membership — particularly among younger music and arts fans.
The society says it has always aimed to promote a season of music art and literary events, but funding in all areas has become harder to access in recent years. Members believe it is now important to increase membership and they hope that this fresh and inspired line-up will entice more folk to come along, enjoy events and get involved themselves.
This new season is kicking off with an event celebrating National Chamber Music Day, this Saturday, September 15. This will see Opus Four String Quartet and Stromness Piano Tri entertain audiences at the Stromness Town Hall from 7.30pm.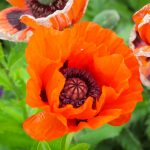 Flower Show
September 15, 2018
10:30 am
-
4:30 pm
Orkney Horticultural and Industrial Association will be hosting a Chrysanthemum, Dahlia and Industrial Show at the Peedie Kirk Hall, Kirkwall, this Saturday.
The hall will be open to all from 10.30am until 4.30pm.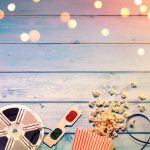 At the Pictures...
September 15, 2018
If you fancy a trip to the flicks, this weekend, there's plenty to see at the Phoenix Cinema, Kirkwall.
Looking for a laugh? Check out The Festival (15), showing all weekend.
For the kids, Teen Titans Go! To the Movies (PG) is screening on Saturday and Sunday.
And on Saturday night, in a special Aviation Festival showing, it's time to get on your best fancy dress for Those Magnificent Men In Their Flying Machines (U).