whit's on
Whit's on this weekend?
There's plenty to see and do in Orkney, this weekend! Check out our website for some of the highlights…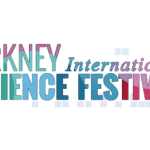 Orkney Science Festival
The 28th Orkney International Science Festival kicked off yesterday, Thursday, with a special opening lunch and talks including Fishing for the Future and The Blue Economy.
Today, activities will continue with this afternoon's John D. Memorial Lecture at the King Street Halls to cover The Origins of Planet Earth with a talk from Professor Karim Labib of the University of Dundee.
This evening, The Orkney Theatre will play host to three events — a talk on the 19th Century Irish mathematician Sir William Rowan Hamilton and his love of poetry at 5.15pm; the story of polar explorer Sir Ernest Shackleton will be told by Dr Maria Pia Cadarini at 7.30pm; and at 9pm there will be Music for Meadows and Stormy Shores, an evening concert with St Andrews New Music Ensemble exploring music of the natural environment.
On Saturday, it's time for some fun at the Family Day, where you can learn to operate a robot arm, draw with a laser and make a geometric lantern at the King Street Halls, open from 10am until 4pm.
In the evening, there will be a special showing at the West Side Cinema — Moonwalk One: The Director's Cut — a film commissioned by NASA to cover the historic Apollo 11 moon landing in 1969. The film will begin in Stromness Town Hall at  7.45pm.
Sunday will give folk an opportunity to find out all they've ever wanted to know about seaweed in a workshop called Secret Seashore, starting at Stromness Museum at 1pm.
The evening will see several fascinating talks, including the Professor R. J. (Sam) Berry Memorial Lecture, which this year is presented by Gilbert Adum of SAVE THE FROGS. He will be telling the story of how went from hunter-gatherer to conservationist.
To find out more about the two-week festival and its events, see this week's The Orcadian for the FULL PREVIEW. Further details can also be found on http://oisf.org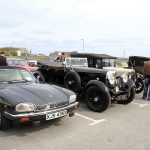 Vintage Rally
September 8, 2018
1:00 pm
-
4:00 pm
Orkney Vintage Club are set to host a rally of vehicles on Broad Street, Kirkwall, this Saturday, as part of the Orkney International Science Festival.
Cars, tractors, and motorcycles will all be on show 1-4pm, alongside electric vehicles.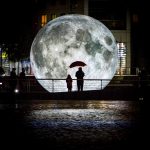 skyranMOON
September 8, 2018
Excitement is building in Stromness as a special celestial visit draws closer.
Museum of the Moon, a new touring artwork by UK artist Luke Jerram, is set to visit the town alongside other events for Orkney International Science Festival. This will see a model of the moon, measuring seven metres in diameter, descend upon Stromness Academy Theatre. With it will come a series of fun events, including tours, talks and music, from Thursday, September 6, until Sunday, September 16.
Dubbed skyranMOON, this project will also see tours of the solar system run each day by young volunteers. Various locations in Stromness will represent different celestial bodies, with the Sun just outside the school and Pluto at Stromness Museum. Businesses across the town will also be getting involved by displaying a special moon lamp in their windows.
Meanwhile, the full moon programme has now been launched:
● Friday, September 7
7-8pm — TALK: Gareth Davies, Aquatera — Moon River 1: Global Tides, Stromness Academy
● Saturday, September 8
5-6pm — TALK: Alex Rigg, Oceanallover — Orographic, Old Academy.
7-10.30pm — West Side Cinema: Moonwalk One: The Directors Cut, Stromness Town Hall.
● Sunday, September 9
3.45 – 5.30pm — TALK: Eric Walker – A Daytrippers Guide to Touring the Moon, Stromness Academy
6-7pm — MUSIC: Gemma McGregor, Stromness Academy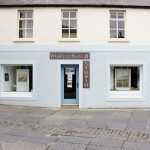 Island to Island
September 8, 2018
An exhibition exploring the techniques behind tapestry work is to go on show at The Northlight Gallery, Stromness, this weekend.
Island to Island will display work from artists Ros Bryant and Louise Matin, who are also set to host a series of workshops next week.
To find out more, you can visit northlight.artweb.com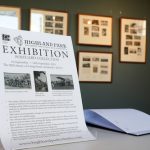 Postcard Exhibition
September 8, 2018
A unique collection of postcards, acquired by the producers of Highland Park in 1989 and brought together by a collector who lived and worked in Kirkwall, is now on show at the Exhibition Room, Kirkwall.
Around 45 frames filled with images depicting a century of Orkney life feature in the display, with photography from Tom Kent (1863-1936), William Hourston (1895- 1968), Robert H Robertson (1872- 1962) and David Horne.
The Highland Park Postcard Collection will be on show until  Friday, September 14.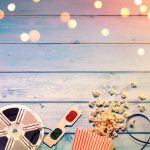 At the pictures...
September 8, 2018
If you fancy a trip to the flicks, this weekend, there's plenty of entertainment on show at the Phoenix Cinema, Kirkwall.
For the kids, Thomas and Friends: Big World! Big Adventures! The Movie (U) will be on this Saturday and Sunday.
If you fancy a thrill, The Meg (12A) will also been on show throughout the weekend in standard picture and in 3D.