whit's on
Whit's on this weekend?
At a loss for what to do this weekend? Have no fear! The Orcadian is here with a few peedie suggestions…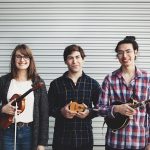 Louise Bichan and Cornerhouse
June 15, 2018
Local musician Louise Bichan makes her return to the county this weekend, and she's bringing along a few special visitors too!
This month will see the fiddler joined by Americans Ethan Setiawan (mandolin) and Ethan Hawkins (guitar), to form folk trio Cornerhouse, as they tour Orkney's mainland and outer isles.
Starting at the Gable End Theatre in Hoy tonight, Friday, the group will be entertaining audiences at Woodwick House in Evie on Saturday and Stronsay Community Hall on Sunday. Next Tuesday, June 14, will see the trio perform at the Graand Owld Byre in Westray, followed by a gig at the Burray Hall on Thursday, before they set off south for dates in Wick, Glenelg, Aberdeen, Inverness and Glasgow.
Stronsay Band
June 9, 2018
Entertaining in the Royal British Legion Kirkwall, this Saturday night, will be Stronsay Band. Head along for a wee tune and a dance or two.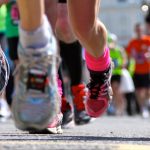 Rousay Lap
June 9, 2018
12:00 pm
The inaugural Rousay Peedie Lap 5K race will be taking place this Saturday.
This is a free adult and children's fun race and participants can run or walk from the top of the pier to the fire station and back on the beautiful island of Rousay. Primary age children can cycle with their parents/guardians, so this is not an adult cycle race, but more of a "fun" running or walking event.
"This new event is in response to feedback from last year's Rousay Lap Half Marathon for a 5K race and will also help us to celebrate our 10th Rousay Lap anniversary on August 25, later this summer," explained Helen Castle, secretary of the Rousay, Egilsay & Wyre Development Trust, which funds the race.
"Registration is from 10am at the Rousay Heritage Centre. The race is for all ages and abilities, but under 16s must have their parent or guardian sign the entrance form and under 12s must be accompanied by a responsible adult at all times."
The race kicks off at 12pm.
All finishers will be issued with a certificate confirming their individual time, together with a Rousay Peedie Lapmedal. This year the development trust will be collecting for the RNLI, both at the registration and finish line — all donations are very welcome.
If you're still interested in taking part, but haven't signed up yet, you can come along on the day and register before the race.
The development trust would like to remind folk to book their ferry travel to Rousay in advance via the Tingwall office. But most importantly — come along and join in the fun, the team looks forward to seeing you on race day!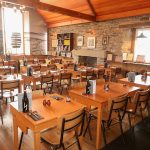 Tweed @ Orkney Brewery
June 9, 2018
The Orkney Brewery and Visitor Centre will play host to lively trio, Tweed, this Saturday night.
The event starts at 8.30pm and folk can be prepared for a grand blend of traditional ceilidh music and modern beats.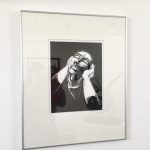 Patty Boonstra + Jim Fogarty
June 9, 2018
The latest exhibition at the Loft Gallery in St Margaret's Hope is a collection of work from artists Patty Boonstra and Jim Fogarty.
Displaying a variety of linocuts and sculpture, this exhibition is well worth a visit. It's on show until Tuesday, June 26.
If you're feeling lucky, this weekend, there are not one but TWO Prize Bingo events for you to choose from.
In Orphir, this evening, Friday, there will be a prize bingo event in aid of the RNLI. Eyes down at 7.30pm, with an entry fee of £1 including supper.
Also tonight, prize bingo will be on at the King Street Halls, in aid of Kirkwall Amateur Operatic Society.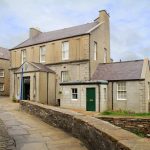 Stromness Museum
June 9, 2018
If you're a history buff, you might be interested in the latest summer exhibition that's on at the Stromness Museum.
Tracing the Lines: Pots and People in the Late Neolithic follows the development of grooved ware pottery and its spread throughout Britain.
The exhibition includes examples of grooved ware from sites across Orkney, in addition to a number of replica vessels.
It will explain how Neolithic pots were made and the ways that pottery is useful to archaeologists, as well as the nature and development of grooved ware itself.
Examples of more recent pottery and vessels from other cultures will show how pots can be much more than just simple everyday items.
Among the items on display will be examples of pottery from Africa, loaned by Stromness Museum.
Tracing the Lines: Pots and People in the Late Neolithic runs until the end of September.