whit's on
Whit's on this weekend?
At a loss for what to do this weekend? Have no fear! The Orcadian is here with a few peedie suggestions…
Classic Clapton
April 14, 2018
9:00 pm
The Stromness Hotel is set to rock to the beat of Eric Clapton this Saturday night — or at least to one of his most critically acclaimed tribute acts.
Geordie musician Mike Hall is looking forward to returning to the county with an "unplugged" version of his Classic Clapton act, having last performed here in 2012.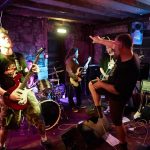 Ten Tonne Dozer
April 14, 2018
Shetland heavy rockers Ten Tonne Dozer will be hitting Orkney this weekend, and the band is all set to play two nights at Kirkwall's Auld Motorhoose.
Saturday, April 14 will see the Shetlanders play alongside local band, Rocker, followed by a mega Ten Tonne Dozer bash on the Sunday before heading back up north.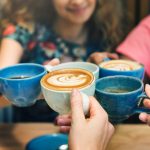 Coffee Morning
April 14, 2018
12:00 pm
-
4:00 pm
Stromness Academy Sixth Years will be hosting a coffee morning, this Saturday, to raise funds for their prom. Head along to the Hamnavoe Restaurant in Stromness between 12pm and 4pm to get your homebakes, soup and sandwiches, with live music from Skeldro! Half of all proceeds will go to the Teenage Cancer Trust.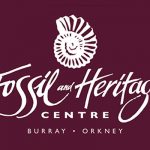 Fossil and Heritage Centre
April 14, 2018
10:00 am
-
5:00 pm
The Fossil and Heritage Centre in Burray will be re-opening this weekend for their summer season.
If you're interested in Orkney's wartime, maritime and social history, there's plenty to get stuck into each day, 10am – 5pm until the end of September.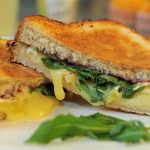 Eating Out
April 14, 2018
If you fancy grabbing a bite for lunch or maybe even treating yourself to an evening meal, this weekend. There's plenty of fine eateries to choose from.
If you're fancying the bright lights of Kirkwall, the Ayre Hotel will be serving lunches and evening meals from their varied menu, with an April Sunday special of 3 courses for £9.95. Meanwhile, the Albert Hotel will be offering a three course feast, this Sunday, for £9.99.
If it's out west you're headed, why not stop for an afternoon tea at Woodwick House in Evie, this Sunday? But if east is your destination of choice, Burray Fossil and Heritage Centre will be re-opening their cafe for soups, sandwiches and homebakes, this Saturday.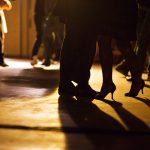 Ceilidh Weekend
April 14, 2018
The 12th Orkney Ceilidh Weekend will be keeping our toes tapping over the next few days. With workshops on Popular Sequence Dance, Set Dances, Dances from Orkney's Past, Dances from Hoy, and Ceilidh Dances, there's plenty to enjoy if you're a fan of dance, from Friday, April 13 — Sunday, April 15.
Better still, there is a new concert slot set to be introduced on Sunday afternoon which is being organized by Kirkjuvagr CeilidhBand — local talent, punctuated by relaxed dances like the Westray One Step and Eva Three Step. There will be music, dancing and songs from the Orkney Traditional Music Project, Jo Philby and Elaine Grieve, Just Dance Orkney, Tina Paterson, Robert Whitehead and the Danelaw Band as well as Kirkjuvagr who will lead you in the dances. The bar will be open in the afternoon for refreshments.
To find out more, you can visit the Orkney Traditional Dance Association website on www.orkneycommunities.co.uk/otda.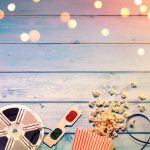 At the pictures...
April 14, 2018
If you feel like sitting back and enjoying a good film this weekend, the Pickaquoy Centre will be showing some of the latest hits.
If Beatrix Potter has a special place in your heart, why not treat yourself and the kids to an adaptation of one of her classics — Peter Rabbit — which is bound to become a family favourite. (cert. U)
If it's action you're looking for, there's plenty of it in the new Tomb Raider movie, which will also be hitting the screen in Orkney, this weekend. (cert. 12A)