news
Whit's on this weekend?
Christmas parties, live music and the arrival of Santa in Stromness — it will be a hive of activity out and about this weekend! Here's a glance at just a few of the events taking place across Orkney.
Santa in Stromness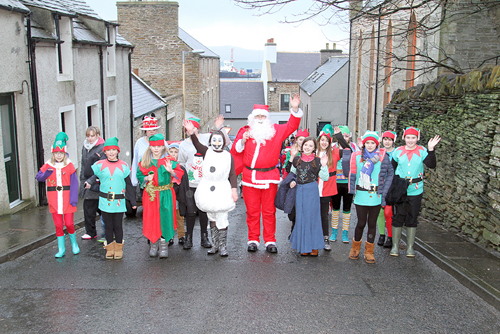 This year's eagerly awaited visit of the popular figure from northern climes begins with Santa's landing from mv Graemsay, at 1.30pm on Saturday, December 16. He will be greeted by the Stromness Legion's Pipe Band, and escorted to the community centre, where he will hold court between 1.45pm and 3.30pm for Santa's Grotto.
Santa Fun Run
Get your running shoes on — and fake antlers and Santa hats! A special Santa Fun Run and Walk is to take place on Sunday, December 17, to raise money for the Orkney Deaf Children's Society.
Proceeds from the event will support the charity, which aims to provide a support network for families when a child has been identified as having an ongoing hearing difficulty.
The route course will be around the main streets of Kirkwall, on a circuit spread over a short distance. It will get under way at 10.45am, with a special Christmas warm-up by Katie Rafferty and Barney the Bear. The event will commence at 11am.
Live music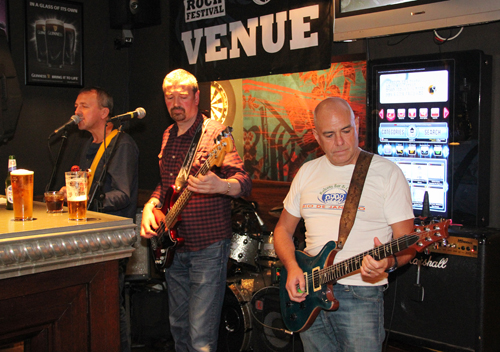 While the Red Hot Chilli Pipers prepare to make their return to the Pickaquoy Arena tomorrow night (Saturday), a range of music from local bands will be happening around Orkney venues. The Cartel are in the Smithfield tonight, and tomorrow night you'll find them in The Royal in Stromness. Saturday also brings appearances from The Tribe in the Torvhaug and Bad Apple in the Auld Motor Hoose.
Some other things to check out . . .
Orkney Blide Trust  Art Exhibition — open 11am-4pm on Saturday and Sunfay, and 9am to 5pm during the week.
Carols by Candlelight — Celebrate Christmas at Kirkwall Baptist Church on Sunday, December 17, at 6.15pm.
Braelanders — Catch this favourite Orkney band at the Kirkwall Legion on Saturday at 9pm.
A service of Nine Lessons and Carols — With St Magnus Cathedral Choir at the Cathedral, on Sunday at 6.30pm.
Corsie's miniatures — Check out Snapdragon the unicorn, Timmy the Sheep, some pigmy goats and micro pigs at William Shearer on Sunday. From 12 noon On Saturday, check out Kerri Sinclair's gluten free baking and bread, from 10am to 3pm.