whit's on
Whit's on this County Show weekend?
At a loss for what to do this weekend? Well, with it being one of the biggest weekends in the Orkney calendar, you really shouldn't be. But, just in case, we've put together a peedie list to keep you right…
County Show
August 11, 2018
Orkney's 2018 agricultural shows season reaches its big finale tomorrow, with this year's County Show.
The show, which is the biggest of the season, is held in Kirkwall's Bignold Park and sees the best animals from around the county come to together to compete against one another.
The also sees rows of stands set up, with everything from hot tubs to crafts, as well as all the fun of the fair with games, fairground rides and food to enjoy.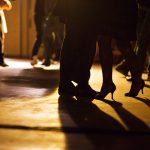 County Show Dances
August 11, 2018
9:00 pm
If you're in the mood for a dance following this year's show, there's plenty of entertainment on offer.
The Pickaquoy Centre will be hosting their own County Show Dance, with music from The Chair and The Cartel, this Saturday night at 9pm.
Meanwhile, the Royal British Legion in Kirkwall will be hosting a similar event with music from Manson Grant.
Gigs Gigs Gigs
August 11, 2018
If you're out and about this weekend you'll have an endless amount of live music action to enjoy.
Tonight, Friday, The Torvhaug will be hosting bluesy rockers Bad Apple, while Scaldin Bragg and Razormouth will be entertaining at The Auld Motorhoose.
Tomorrow night, Saturday, Kirkwall's Sound Archive presents Bon Jovi tribute act Wrong Jovi, while The Reel hosts a live traditional music session.
If you're still up for fun on Sunday, the St Ola Hotel will be hosting their monthly Sunday Session, with live music from genuine Draft in the back bar from 4pm.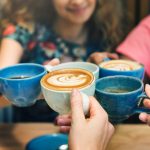 Coffee Morning
August 12, 2018
10:00 am
-
4:00 pm
If County Show isn't your style, Stromness Town Hall will play host to a Cafe Bless coffee morning, this Saturday from 10am until 4pm.
A further two fundraisers will be held in Kirkwall Town Hall, next Monday and Thursday.
Proceeds in aid of a school in Ethiopia.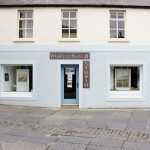 Stitching A-Round
August 12, 2018
An exhibition of mixed media work by Mal Cowan goes on display at the Northlight Gallery, Stromness, this weekend.