whit's on
Whit's on this County Show weekend?
It's one of the biggest weekends of the year in Orkney's agricultural and social calendars. Let's have a look at what County Show weekend has in store…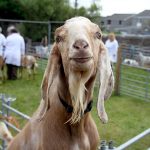 County Show
August 10, 2019
The second Saturday of August sees the culmination of Orkney's agricultural show season, with County Show taking place at Bignold park in Kirkwall.
The show, which while exhibit the best the county has to offer in cattle, sheep, horses, goats, poultry, dogs and pets, also has plenty of fun activities for all ages. In addition to the traditional fairground rides and stalls, this year the show will feature Scotland's Equestrian Stunt Display Team and Stunt School.
For little ones, there will be picnic benches and a toddler snack area, as well as a soft play for under-fives.
For adults, there will be an enlarged outdoor beer garden surrounding the beer tent and a gin bar with outdoor garden.
Further information about the show can be found on www.orkneycountyshow.co.uk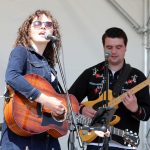 Mart Dance
August 10, 2019
9:00 pm
The long-awaited return of the Mart Dance is nigh! It's been more than a decade since a County Show night dance took place at the venue, but the fondly remembered event is set to return on Saturday, August 10.
With two homegrown bands set to provide the entertainment and tickets due to go on sale to the public this weekend, organiser Iain Laird has high hopes for the event.
"It's an alternative venue close to Kirkwall that's suitable for a large number of people," he said, explaining that it would be an over-18s only affair.
"It's two local bands — The Eastie Boys and The Cartel that are playing. I hope it works out."
Doors open at 9pm. Tickets for the dance are available at Logo Orkney in Albert Street, Kirkwall, or at seetickets.com
Showfest
August 10, 2019
4:00 pm
-
10:00 pm
County Show is often seen as a time of year to let your hair down, meet up with old friends, and have a good time. Well, with five stellar bands on the line-up, what better place to do that than at Showfest?
An afternoon of musical mayhem all in aid of cancer charity CLAN, Showfest will see The Bigsy Whalps, The Silver Penguins, The Bad Cats, Wayward and Rocker all take to the stage at the Auld Motorhoose in Kirkwall.
This after-County Show charity party will run from 4pm until 10pm, allowing plenty of time to get to the mart dance.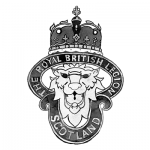 County Show Dance
August 10, 2019
9:30 pm
There will also be entertainment an dancing at Kirkwall Legion on County Show night, with music from Manson Grant and the Dynamos.
Starting at 9.30pm, it will be £10 entry on the door. Visitors welcome.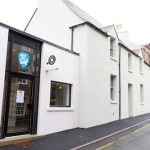 Bear's Den
August 11, 2019
7:30 pm
If you're still alive and kicking on Sunday, there's plenty more entertainment to get stuck into.
The Sound Archive, Kirkwall, will be hosting folk rock band Bear's Den.
Doors open at 7.30pm. Tickets available from Grooves.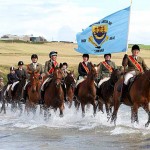 Riding of the Marches
August 11, 2019
2:00 pm
This traditional event sees horses, ponies, carriages and their riders take to the streets of Kirkwall to carry a standard along the old boundary of the town.
Horses and riders will gather at Broad Street  at 2pm on Sunday. After a short speech, the standard is passed to the current year's bearer and the group sets off through the town towards the Pierhead.
When the riders reach Scapa Beach, they will bring their charges together for a toast before they take to the waters of Scapa Flow, crashing through the surf on their way.