news
White-tailed eagles return to Hoy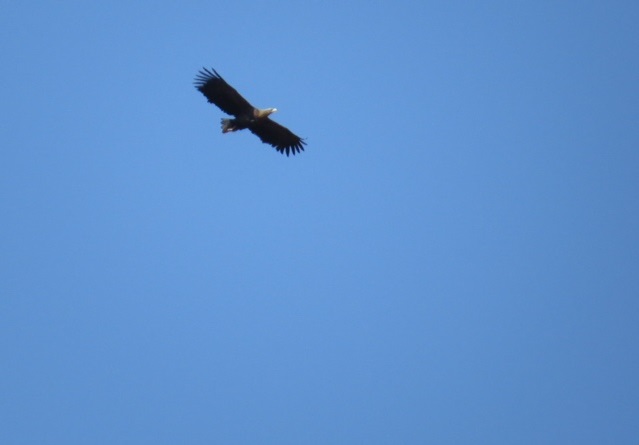 After seemingly abandoning the territory in 2017, white-tailed eagles are once again in residence on Hoy, RSPB Scotland confirmed this week.
Up to three birds have been observed this year, including a breeding pair which appear to be nesting. If they breed successfully, it will be the first time this has happened in Orkney since 1873. The other eagle present is estimated to be around three years old.
Lee Shields, RSPB Scotland's Warden on Hoy said: "We're delighted to see these magnificent birds soaring over the Hoy hills once again, especially now that a pair have settled down together.
"We'll be keeping a close eye on developments and welcome visitors to come along and do the same".
Despite not breeding in Orkney for almost 150 years, sightings of the UK's largest bird of prey have become much more frequent in recent years. They have now been sighted on Hoy every year since 2013, with failed nesting attempts made in 2015 and 2016, most likely a result of the birds inexperience.
Staff and volunteers from RSPB Scotland plan to run Eaglewatch at the Dwarfie Stone car park every day throughout the spring. Between 11am – 3pm, they will be helping visitors to spot the eagles and pointing out local wildlife.