sport
What's on at the NatWest International Island Games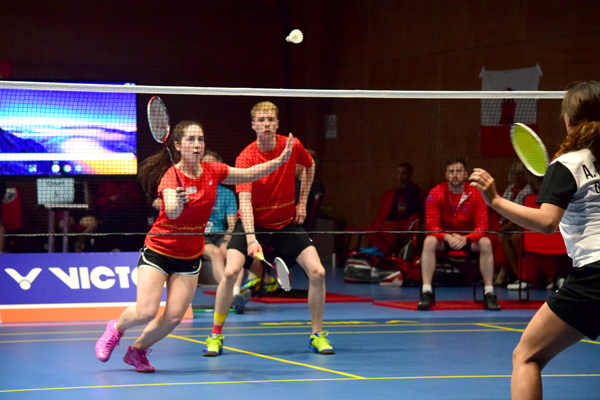 Bronze medallist last time round, Taylah Spence begins her quest to recapture silverware today at the NatWest International Island Games.
Spence and Sian Smith will compete in the 100-metre semi-finals this morning where they will both hope to reach the final later on this evening.
Spence won bronze two years ago and is hoping for similar success on day two of the Games.
Also with medals in their sights, Orkney's small-bore shooting duo, Bobby Spence and Donald Sinclair are aiming to recapture medals in the 50-metre prone event.
The pair have won bronze in this event at the last two Games.
The pair are scheduled to get underway this afternoon at the fantastic newly-built shooting range.
The group stages of the badminton will be completed today.
Orkney face Gotland at 12 noon and will then go onto play a further match to decide their final position.
The side lost to Jersey and Greenland but beat the Falkland Islands on Sunday.
Joshua Brown, Mark Holbrook and Andrew Leslie all take to the water on Monday to continue the sailing competition.
The singles of the squash continues with Adam Stanger, Andrew Moar, Andrew Torbet, Jane Hill and Barbara Balcombe all back in action to decide final placings.
In the swimming pool, Angus Blance will compete in the prelims of the 100-metre breaststroke and 200-metre individual medley, and Mia McAllister is in the 50-metre breaststroke prelim.
Stay tuned with rolling updates throughout the day from Gibraltar on our Facebook page.