news
In this week's festive edition of The Orcadian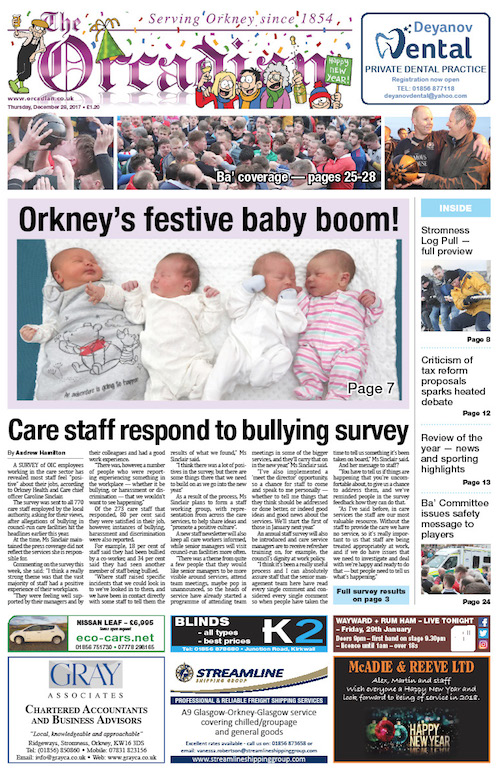 This week's edition of The Orcadian is now available from all the usual outlets, and here.
This week's front page features stories on:
• Orkney's festive baby boom!
• A survey of OIC employees working in the care sector has revealed most staff feel "positive" about their jobs.
This week's edition also features reports and photographs from the first of the festive season's Ba' games.
Also in the paper:
• Northlink announces next year's drydock plans
• Cargo ship incident results in calls for second Coastguard tug.
• Let battle commence — a preview of next week's Stromness Yule Log competition.
• The first part of our news review of 2017.