news
In this week's edition of The Orcadian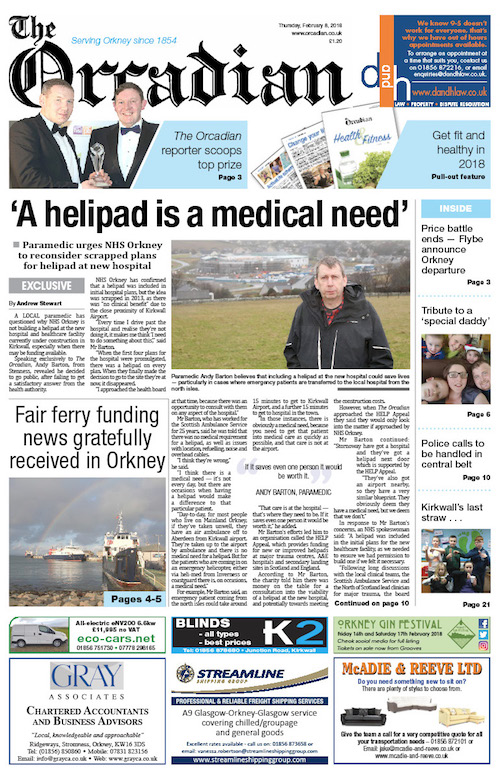 This week's edition of the paper is now available from all the usual outlets and online, here.
This week's front page features a story about a local paramedic, who, over the last two years, has been trying to find out why there will be no helipad at Orkney's new hospital and healthcare facility, when there may be funding on the table.
This week's paper also features a double page spread on news and views following last week's news that £5.5 million in additional funding will be heading to Orkney to help run the inter-isles ferry services, as part of the recently announced Scottish Budget.
Also in this week's paper:
The battle for Orkney's skies comes to an end, as commercial flight operator, Flybe announces they are to end the Aberdeen to Kirkwall they operated on behalf of Eastern Airways and which was set up in competition with Flybe's former franchise partner Loganair.
A Young family's heartfelt tribute. The family of an Orkney farmer, who died last year, are taking steps to raise money in his memory.
The local sporting community has hailed a new fund, set up to help islands athletes with the cost of competing south.
For all these stories, and much more, pick up a copy of the paper today.