news
In this week's edition of The Orcadian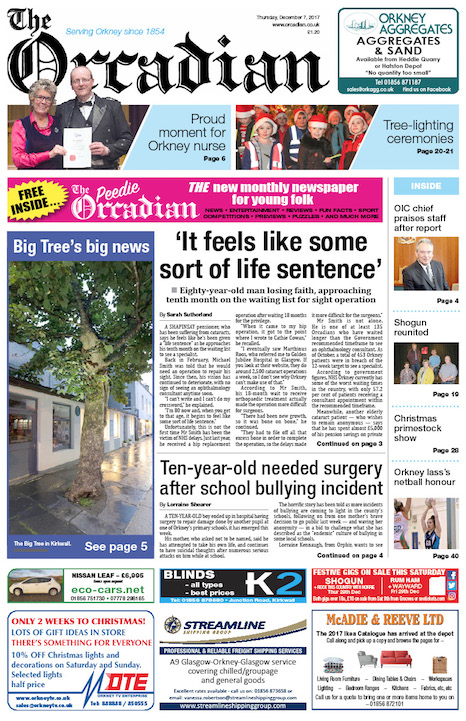 This week's edition of The Orcadian is now available from all the usual outlets and online, here.
This week's front page features:
• A Shapinsay pensioner, who has been suffering from cataracts, says he feels he's been given a "life sentence" as he approaches his tenth month on the waiting list to see a specialist.
• A ten-year-old boy has ended up in hospital having surgery to repair the damage done by another pupil at one of Orkney's primary schools, it has emerged this week.
• Kirkwall's big tree is named Scotland's Tree of the Year.
This week's paper also includes the very first edition of The Peedie Orcadian, a new monthly supplement aimed at younger readers.
Also in this week's paper:
• Pictures from some of the county's tree lighting ceremonies.
• A proud moment for an Orkney Nurse.
• OIC chief praises staff after Best Value report.
For all these stories, plus round-ups of all the county's top news, pick up a copy of The Orcadian today.