news
In this week's edition of The Orcadian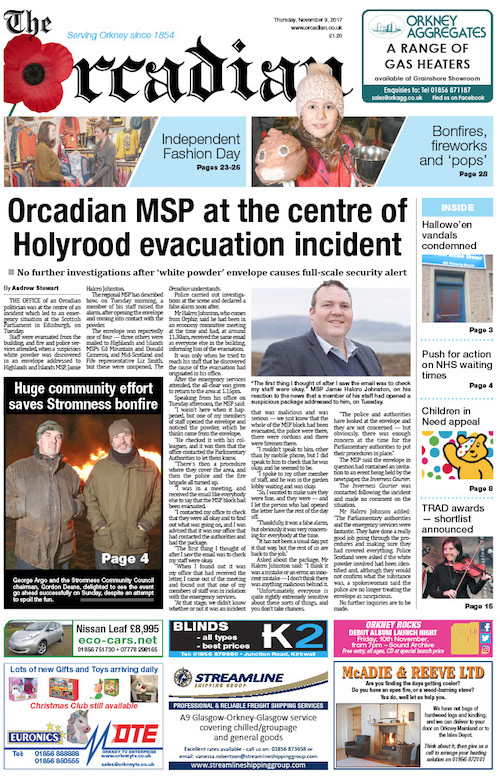 This week's edition of The Orcadian is now available from all the usual outlets and online, here.
This week's front page features stories on:
• The office of an Orcadian politician becomes the centre of an incident which led to an emergency situation at the Scottish Parliament in Edinburgh.
• A community effort saves Stromness bonfire.
Also in this week's edition of the newspaper:
• A local councillor questions the Scottish Government's transport minister over lifeline ferry funding.
• A festive tradition is set to be revived in Stromness, with plans for the town's Yule Log Competition to return to the streets for the first time since 1937.
• Powerlifting her way to the top — an Orkney woman talks to The Orcadian about becoming the country's top female powerlifter.
For all these stories, and much more, pick up a copy of The Orcadian today.