news
In this week's edition of The Orcadian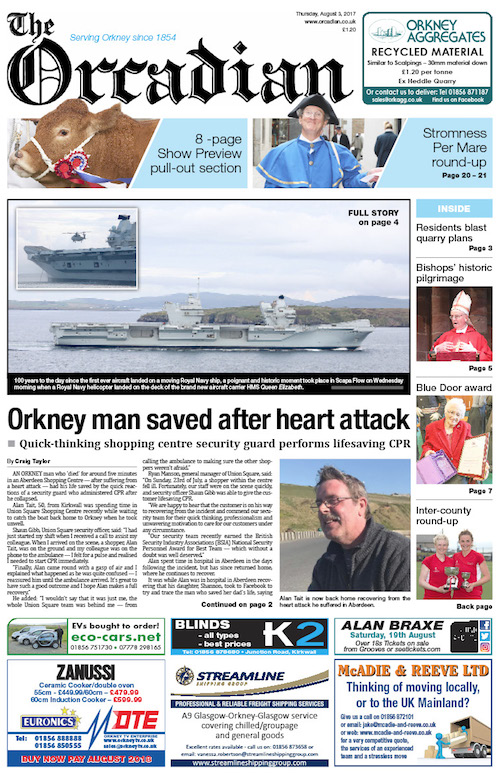 This week's edition of The Orcadian is now available from all the usual outlets, and online here.
This week's front page features:
• The Royal Navy's brand new aircraft carrier visits the county as part of a special memorial event.
• An Orkney man who 'died' for around five minutes in an Aberdeen Shopping Centre, after suffering a heart attack, has his life saved by the quick reactions of a security guard.
Also in this week's paper:
• A visit to Orkney by a group of bishops and archbishops is hailed as "historic".
• The centenary of the world's first aircraft landing on a moving ship is commemorated.
• An eight-page preview of Orkney's agricultural shows.
• Orkney's cruise ship industry is thrust into the national spotlight, as a BBC documentary is shown.
For all these stories, plus much more, pick up a copy of today's edition of The Orcadian.