news
In this week's edition of The Orcadian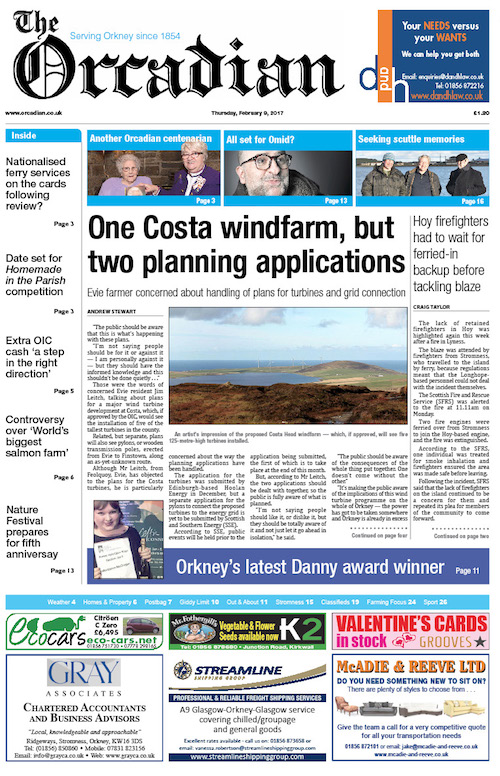 This week's edition of The Orcadian is now available from all the usual outlets, and here.
This week's front page features stories on:
• An Evie farmer seeks to bring plans for a major wind farm development to the attention of the public.
• The lack of retained firefighters in Hoy is highlighted after a fire in Lyness this week.
Also in this week's paper:
•The Northern Isles ferry contract operated by Serco looks to be set to be extended to 2019, following the Scottish Government's announcement that it is to review the future of ferry tendering contracts.
• Orkney Islands Council and SEPA come under fire from an anti-fish farm campaigner after documents are released which outline discussions for a massive 'concept' salmon farm mooted for the Northern Isles.
• An Orcadian singer/songwriter claims one of this year's six Danny Kyle Open Stage Awards at Celtic Connections.
For these stories, plus round-ups of all the county's latest news, pick up a copy of The Orcadian today.