news
'Watt was that?' — electric motorbikes turn heads in Orkney
Two electric motor bikes drew the attention on the highways of Orkney, as they passed through the county this week.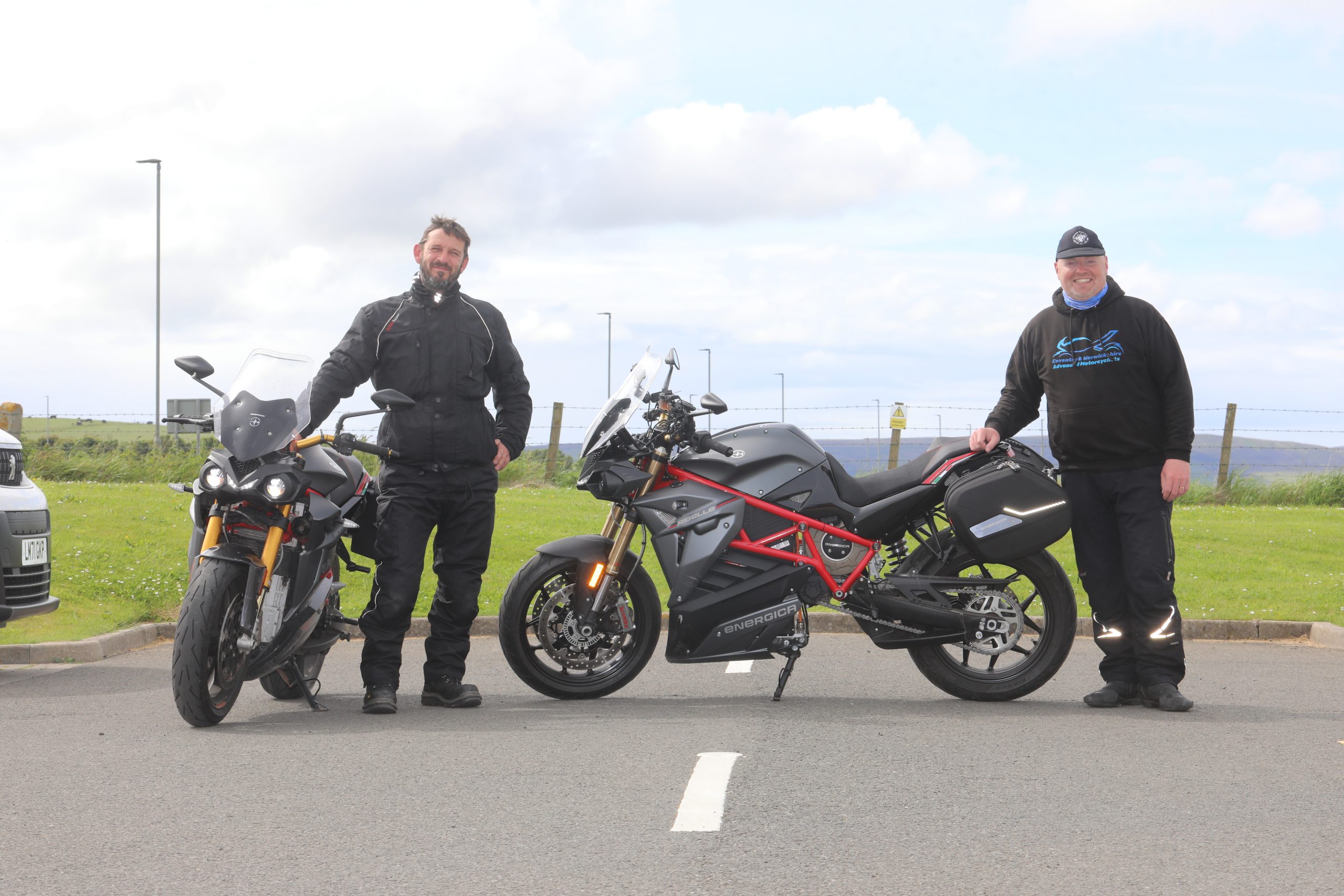 The EVA Ribelles, ridden by bike enthusiasts, John Chivers and James Coats, are described by their manufactures, Energicia as "electric street-fighter, aggressive with an urban mojo".
John and James were passing though Orkney as they made their way from Lands End to Unst in Shetland.
The bike duo drew quite a lot of attention on the local roads and while visiting ReFLEX Orkney.
John Chivers said: "It looks quite similar to a Ducati, which are also made in Modena, there is definitely an Italian influence.
Of the equivalent petrol engine John said "It would be fair to say it's about the same as a 2.5 litre.
"Which, obviously, on a petrol bike is, very, very powerful."
Read more in next week's The Orcadian.