news
Walkway repairs underway in Stromness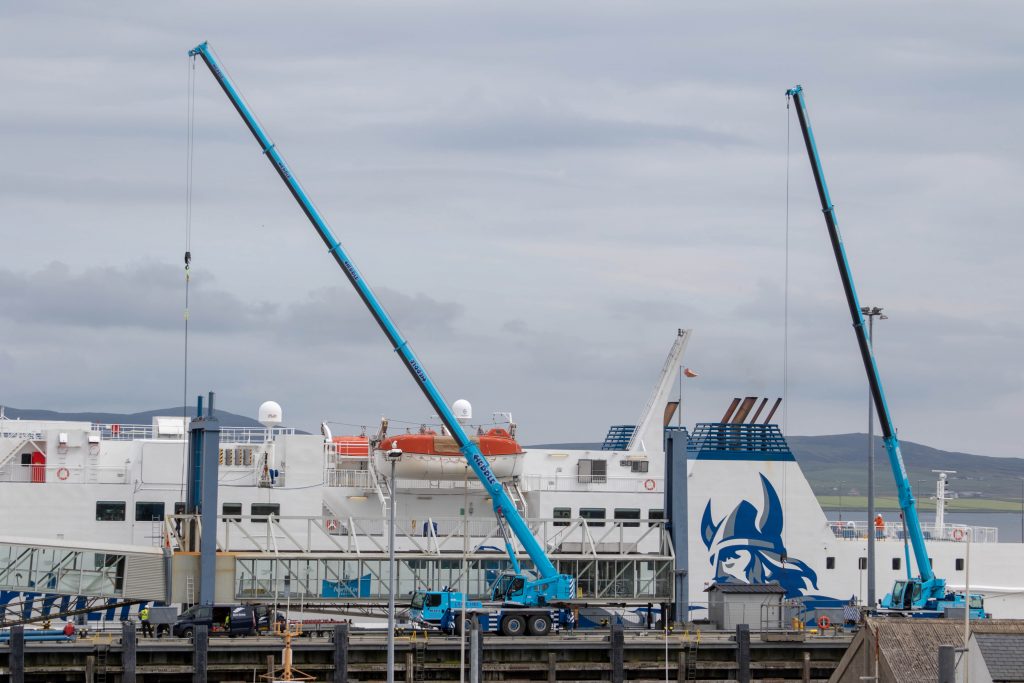 Work is underway, with engineers on site, for repairs to be carried out on the walkway structure used by NorthLink Ferries passengers at Stromness Harbour.
An Orkney Islands Council statement explained: "Work on the foundations should commence shortly. The hydraulic ram has been refurbished and installed. In addition, a redesigned control mechanism for the walkway needs to be manufactured. This mechanism may have been the cause of the cause of the walkway failure, although so far this has not been fully established.
"This item of new equipment is required before the system is brought back into use. It is it expected that, unfortunately, this will not be constructed and tested until possibly late August.
"We are aware that having the walkway out of action is a source of inconvenience for passengers and for NorthLink Ferries. We have kept the ferry company up to date and this will continue as the work progresses."