Vintage Rally and Riding of the Marches round off County Show weekend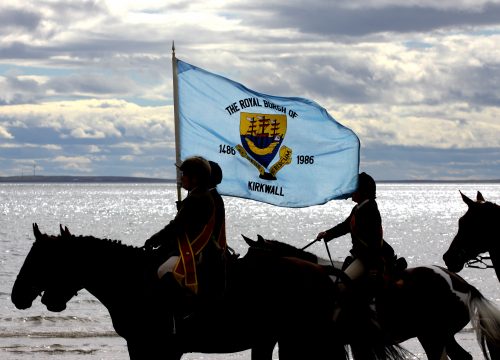 Orkney's Annual Vintage Rally and the traditional Riding of the Marches take place today, Sunday, rounding off County Show weekend.
Orkney Vintage Club's annual Rally is being held at it's usual venue, Orkney Auction Mart, in Kirkwall from 11am until 4pm.
As well as the usual collection classic vehicles and an indoor exhibition, this year also sees the addition of a special tractor gathering, celebrating 100 years of Fordson, Ford and New Holland tractors. Organisers have been planning the event for months, hoping to gather 100 tractors, one for each year of the iconic brand.
The traditional Riding of the Marches,  sees a procession of horses and riders navigate through Kirkwall. Starting on Broad Street at 2pm and travelling down to the end of Bridge Street before heading out to Weyland, the riders will be led by this year's Standard Bearer, Karen Greaves, flanked by Sharon Nixon.