news
Vessel used by sailors attempting to escape HMS Royal Oak discovered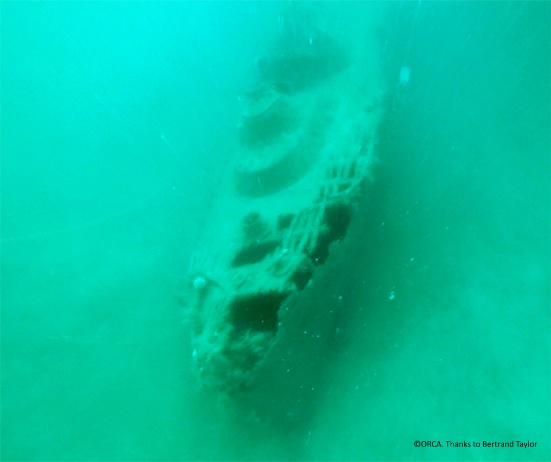 The tragic story of the loss of HMS Royal Oak is well known in Orkney and further afield, but there has always been mystery surrounding the location of one of the small vessels that was used by sailors attempting to escape from the sinking battleship.
However, the Orkney Research Centre for Archaeology (ORCA), the University of the Highlands and Islands Archaeology Institute and SULA Diving have today confirmed the position of the missing HMS Royal Oak steam pinnace.
Research shows that two 50-foot picket boats were on onboard HMS Royal Oak when she was torpedoed while anchored in Scapa Flow by the German submarine U-47, in October 1939.
Documentary evidence indicates that around 100 crew members abandoned ship via her port-side pinnace, which had a lifesaving capacity of 59. The Starboard side pinnace went down with the Royal Oak and can be seen on the seabed a short distance from the wreck.
The port-side pinnace had not got upsteam so boards were used to paddle the vessel away from the sinking Royal Oak. The boat began to rock due to being overloaded and a short while later it capsized throwing those on deck into the water and trapping those who had gone below. Some crew scrambled onto the upturned hull but many were lost. The vessel then righted herself, capsized once more and then sank.
The location of this little ship was not known, until last month when the Shiptime Maritime Archaeology Project pinpointed the shipwreck on multi-beam sonar, 300 metres from the main wreck site. The site was surveyed by Triscom Enterprise as part of the Shiptime Maritime Archaeology Project.
The site had previously been scanned by SULA Diving as part of a survey for OIC Harbours but the identity of the craft had not then been established.
As part of the project, a dive survey was conducted by SULA Diving of Stromness on the contact to establish that this was the missing port-side pinnace.