news
Uppies claim first ba' of 2018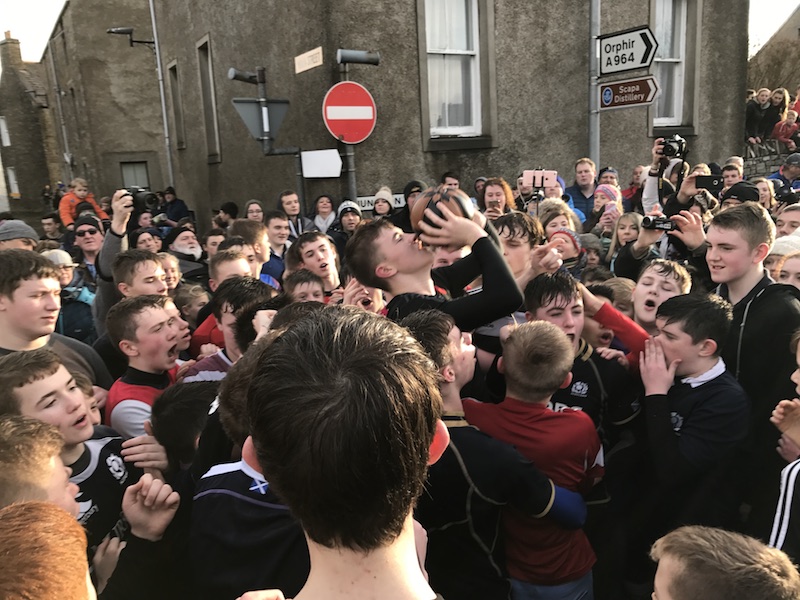 The Uppies did the festive double by again winning the Boy's Ba', as they did on Christmas Day.
In a fantastic game, played in a great spirit, Jay Foubsiter, 15, was declared the winner after a short debate at the Long Corner.
The game itself was won by the Uppies just after Noon, taking the traditional route from Broad Street, Victoria Street and on to Main Street.
Jay said that the Uppie side had done what they set out to do, and played very well as a team.
They had kept possession of the ba' throughout the game, right from the start. The game began as Arnott Hill threw up the Danny Bain crafted ba' at 10am, and was over at 12.10pm.