news
Ukrainian refugee gets to work less than two weeks after arriving in Orkney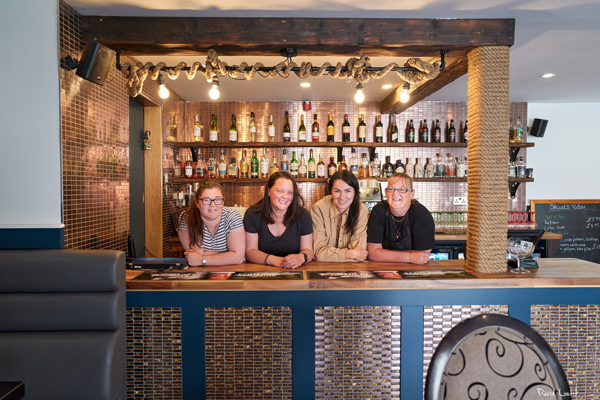 A Ukrainian refugee has secured a job less than two weeks after arriving in Orkney.
Olena Katsy arrived in Orkney on May 17 with her six-year-old daughter, Athina, and, despite speaking almost no English, incredibly started work on May 29 as a housekeeper in the Murray Arms Hotel in St Margaret's Hope.
Through her host, Olena explained the reasons behind wanting to find a job.
"It is a way of meeting people, making friends and learning more English and I hope it will mean I am earning more money than just claiming benefits," said Ms Katsy.
"My 18-year-old daughter has had to remain with my elderly mother as internally displaced refugees in Ukraine and I would like to help them also if I can during this time.
"There is a feeling of achievement from getting a job so quickly," she added.
 Olena worked for an interior design studio in Ukraine, so this is a completely different role, but one she is giving 100 per cent to.
"I am not afraid of any kind of work and the people I work with are great fun — they tell me I work too quickly and should slow down a little!"
They communicate through gestures and Olena is picking up a few words here and there, while her colleagues are learning a little Russian!
Gina Brown, from the Murray Arms had no hesitation in employing Olena, and said all her team have downloaded Google Translate to overcome language barriers.
"Olena has fitted in well, she's good fun, gets on with all of us here, and is a hard worker. In Ukraine she has a good profession and is undoubtably smart, so I don't think it will take her long to be speaking English."
Gina acknowledged that while Olena's arrival here is under horrendous circumstances, it's clear she wants to make the best of her time in Orkney.
"It also means I have an extra staff member who is reliable and we all like, and it is probably a welcome distraction for her from what's happening at home."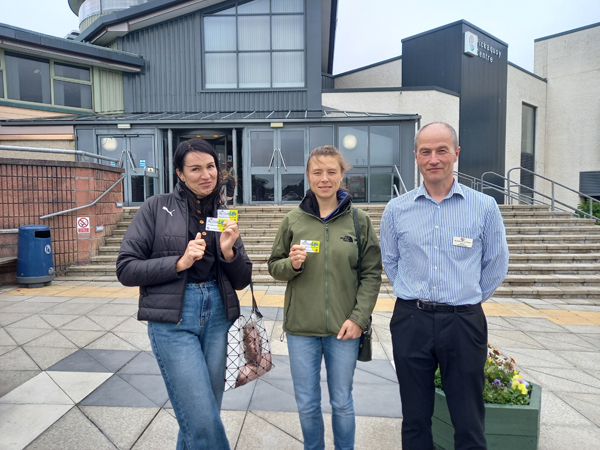 Olena and Athina continue to settle into life in Orkney, enjoying walks and cooking traditional Ukrainian food with their host family, and recently attended the Jubilee celebrations in St Margaret's Hope School.
While Athina is understandably anxious about starting school, both Olena and the host feel it is very important for her onward socialisation into life as a young person in the county so it is hoped this can still happen ahead of the summer holidays.
They remain very grateful for the ongoing outpouring of support.
Meanwhile, both Ms Katsy and fellow Ukrainian Natalia Simonova have been presented with free ActiveLife memberships after an agreement between Orkney Islands Council and the Pickaquoy Centre Trust.
The two bodies have agreed that all refugees arriving in the county will be given the opportunity to benefit from free membership for a six-month period.
Ms Katsy said: "We are very grateful for the free passes and given I love exercising it will be really nice to take advantage of this when we can."
In a joint statement, James Linklater, managing director of The Pickaquoy Centre and Orkney Islands Council's leisure and culture service manager Garry Burton said: "We are pleased to be able to support Olena and her daughter Athina, as well as Natalia, in this small way given the trauma they've been through. We will continue to support refugees as they come to Orkney, and to try and show them how welcome they are within our community."