news
Two lifeboat shouts this weekend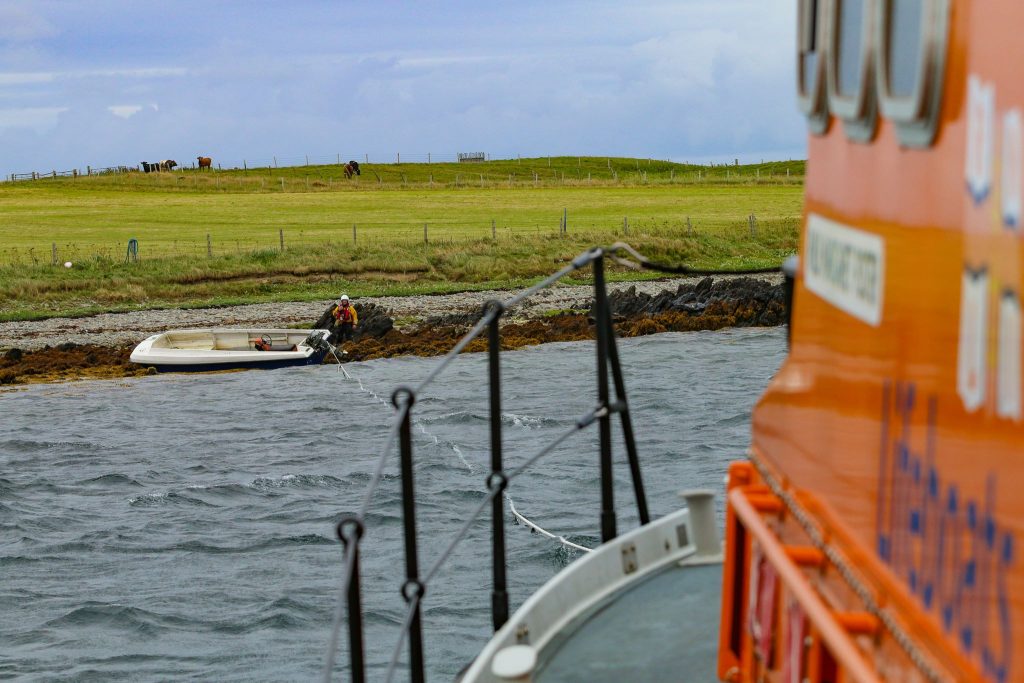 Two Orkney based RNLI lifeboats were called out this weekend.
A Kirkwall RNLI spokesman said yesterday, Saturday: "During the Sanday Soulka visit today we got word from Shetland Coastguard that a small vessel with two persons onboard was in difficulty to the south-west of Egilsay. We launched and departed Sanday hastily, making good speed to the casualty, which by this time had been driven ashore by the westerly wind, and the two persons had scrambled ashore safely.
"We launched our Y-boat and two crew went into the shore to connect a tow rope so the lifeboat could tow the casualty free. Once clear and out into deeper water, we transferred the tow to the stern of the lifeboat and towed the casualty into Egilsay Pier to hand it back over to the happy and thankful owner."
Kirkwall Lifeboat then returned to station and was refuelled and ready for service at 7.30pm.
Also on Saturday, Longhope Lifeboat was requested to launch at 6.20am by the UK Coastguard. It had been reported that there was a person in distress at John O'Groats. Thankfully the person was located safe and well and the lifeboat was stood down as it approached the area.
The crew returned to station, and the lifeboat was refuelled and ready again for service.