lifeboats
Tugs still unable to refloat grounded cargo vessel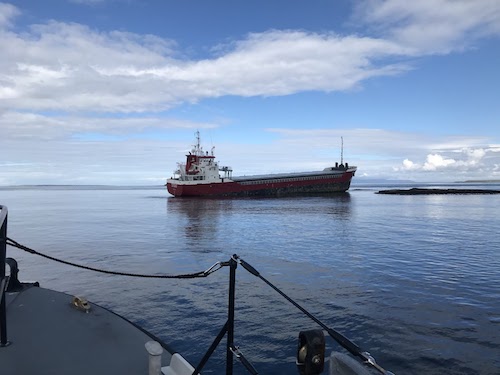 Attempts to refloat the Priscilla, which has been grounded at the Pentland Skerries since yesterday morning, Wednesday, remain unsuccessful. Tugs have been unable to refloat the cargo vessel, after remaining in the area overnight.
The Ievoli Black arrived on scene at around 5pm, last night, but was unable to refloat the vessel at high tide. According to the Maritime and Coastguard Agency, the ETV stood by the vessel overnight, but as of 8.30am the situation remains unchanged.
A statement released by the MCA explains that no attempt has been made to move the vessel. Two tugs, including the Ievoli Black are on scene standing by.
The Longhope Lifeboat has now returned home, giving way to another lifeboat crew.
The Priscilla remains stable and there are no signs of any major damage or any signs of pollution. The crew is safe and well.
The MCA say an update will be provided when the situation changes.