breaking news
Tug struggles to refloat grounded cargo vessel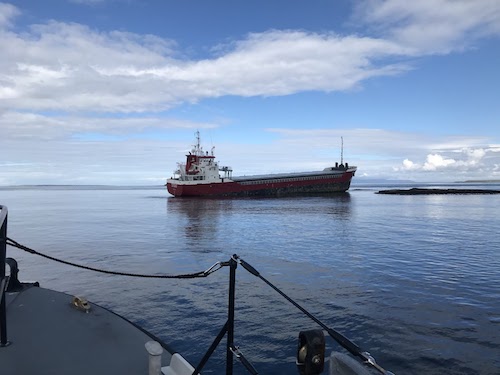 After several attempts, tugboat on scene of the grounded cargo vessel on the Pentland Skerries have been unable to refloat the 'Priscilla' during the high water period.
According to the Maritime and Coastguard Agency (MCA) Orkney tug Ievoli Black arrived on scene at around 5pm and is currently on standby, while a refloat plan is formulated.
"The ETV will be standing by the vessel overnight and it is unlikely that a further attempt will be made to refloat the vessel before the next high water period which is due at 4am tomorrow, Thursday," a statement from the MCA explained.
The Longhope RNLI Lifeboat is also reported to still be on scene.
According to the MCA statement, the vessel remains stable and there are still no signs of any major damage and no signs of any pollution. The crew remain safe and well.