news
Tributes paid to Councillor Alistair Gordon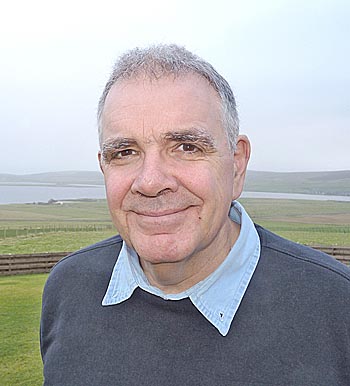 The flag above the main council offices in Kirkwall is flying at half mast as a mark of respect following the death of West Mainland Councillor Alistair Gordon.
Councillor Gordon was first elected to the council in May 2003 and served as chairman of the monitoring and audit committee between 2007 and 2010. He was convener of the Orkney Manifesto Group.
Council convener Steven Heddle said: "This is a very sad day for me and for everyone who knew Alistair.
"We had known each other for many years, and indeed Alistair taught me science when he was a teacher at KGS.
"Later, when I joined the council, it was a pleasure to serve alongside him, including as his vice-chair on the monitoring and audit committee, and I greatly enjoyed his company and the many conversations we had.
"I hugely valued the substance of our discussions and the advice and support that Alistair gave to me. When Alistair spoke in the council, we all listened, because it was important to him that what he said was right even if it wasn't popular, and in turn that was important for all of us in discharging the business of the council correctly.
"His contribution to the council was significant, and he will be greatly missed by his fellow Councillors, not least his co-founders of the Orkney Manifesto Group, and his council colleagues and many friends. Our thoughts are particularly with Alistair's family at this time."
Councillor Bill Stout, from the Orkney Manifesto Group, said: "Alistair's untimely passing will be mourned as a very considerable loss to his community in Finstown and to the West Mainland ward.
"His humour, directness, intelligence and common sense will be much missed by colleagues on the Council and especially by the members of the Orkney Manifesto Group, which Alistair was instrumental in setting up.
"Alistair believed passionately in service to the community and saw the OMG as a potential vehicle for delivering good governance for Orkney. Not everyone will agree with that vision, but for us his leadership will be irreplaceable."
Prior to his role as a councillor, Alistair was a journalist here at The Orcadian and we at the newspaper wish to offer our sincere condolences to his family.