news
Trawler towed to safety by Longhope Lifeboat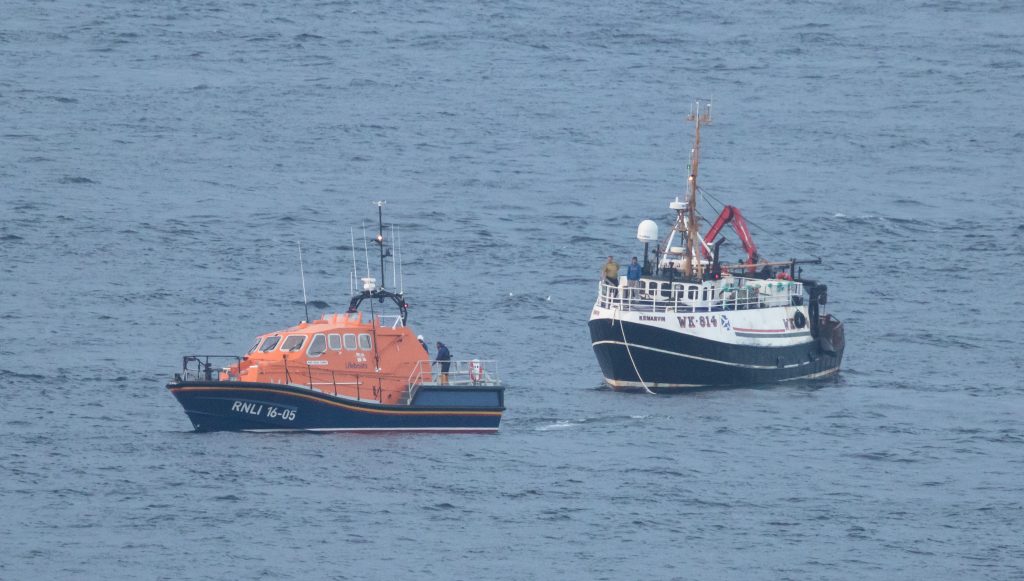 Longhope Lifeboat was called out last night after a Caithness trawler lost power in the Pentland Firth.
The lifeboat crew were paged by the Coastguard just after 8.30pm, requesting to attend the 16m long fishing vessel Kemarvin that had lost power and was drifting off Duncansby Head.
The lifeboat arrived on scene at 9pm and quickly established a tow. The fishing vessel with three crew onboard was then towed safely into Scrabster harbour.
Weather conditions were good and the tides ideal for the rescue which went smoothly, according to the RNLI.
The lifeboat returned to station, was refuelled and ready again for service at 2am.