news
Tractor run donations continue to rise as deadline nears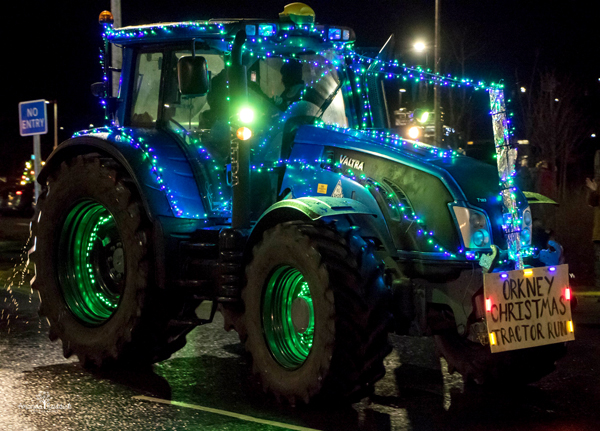 It is the Christmas cracker that just keeps on giving.
The Christmas Tractor Run has now raised more than £52,800 — and the total continues to rise as the deadline for donations nears.
The money is being donated to CLAN Orkney and the Orkney MS Therapy Centre — and so far, the generosity of the Orkney public and beyond has demolished the original target of £4,000.
Donations via the online JustGiving page has now exceeded £43,000 — with the total continuing to rise more than one week on from the event taking place.
This figure, combined with over £8,300 in Gift Aid and a further £1,300 raised by the Friends of Stoneworks Orkney, brings the total raised at around £52,879. This does not include the cash and business donations which are still to be added.
Steven Sinclair, who jointly organised the run alongside Graham Nicholson, said in The Orcadian: "It's been absolutely unreal. We've been absolutely overwhelmed with the generosity of the Orkney public."
The event has also come to the attention of the Scottish Parliament where Liam McArthur lodged a motion, recognising the unbridled the success of the tractor run.
He described it as a "fantastic achievement by the farming community in Orkney and another fine example of the outstanding generosity of the Orkney public which will make a significant difference to local cancer and MS support."
People have until Monday, January 10, to make donations to the JustGiving page.