news
Todd warns against 'very real' threat of losing Scottish brands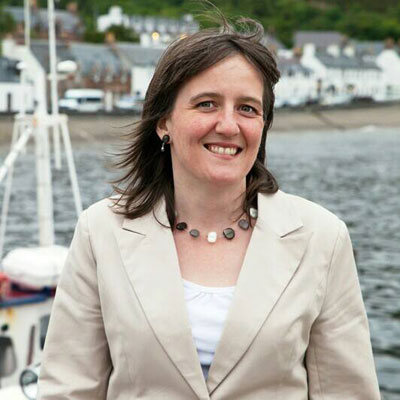 Highlands and Islands MSP Maree Todd has warned that the threat of Scottish beef and lamb disappearing after Brexit is now a very real one.
The Scottish National Party (SNP) politician had issued the warning on the issue in a column she has written for this week's edition of The Orcadian. Mrs Todd has been backing the campaign, Keep Scotland the Brand, which seeks to safeguard the reputation of Scotland's products.
She said: "Local examples of branding being important include Orkney Beef, Orkney Lamb and Orkney Scottish Island Cheddar being among Scottish products that have EU protected food names.
"Scotch whisky — and again Orkney has two prestigious brands worth protecting — is also under threat from trade deals to the Americans. Folk may also have noticed Scottish potatoes, carrots, strawberries and butter being branded as British on supermarket shelves. Apart from diminishing Scotland as a quality food-producing country, it makes it harder to make green choices about the food miles involved in whatever you are buying.
"In short, we should all work to support Orkney's and Scotland's brands. If our food producers go out of business, rural communities will suffer, and food prices will go up. If jobs are lost the economy falters, and food security and food poverty become a real threat to even more families.
"It is a campaign that we can all get behind. Tell supermarkets and retailers why you think they should support our farmers, fishermen and food and drink producers. If you see a Scottish product that isn't clearly identified as such, take a photograph of it and share it on social media using the hashtag #keepScotlandtheBrand. Contact the supermarkets and your elected representatives about it."
Maree Todd's full column will be published in this coming Thursday's issue of The Orcadian. Each week The Orcadian now features an extra column from a Highlands and Islands MSP, either from the SNP, Scottish Conservatives, Scottish Labour or the Scottish Green party, alongside columns from our locally elected Liberal Democrat representatives in Scottish and UK parliament.